Interest

Snow Brand Coffee Mascot Girls Sing for Caffeine

posted on by Lynzee Loveridge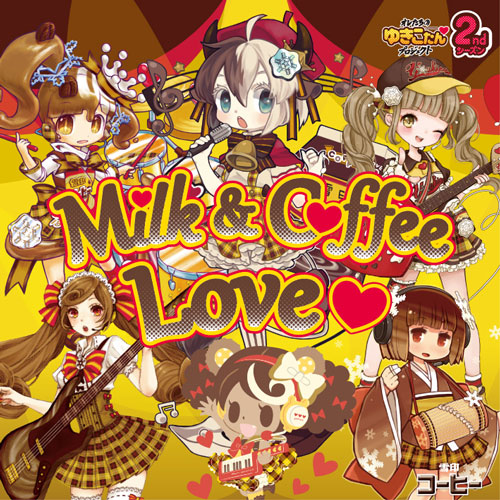 Snow Brand Milk Products began streaming a music video of its Yukiko-tan mascots. The girls perform the song "Milk & Coffee Love." The characters include, left to right:
MilCrown Yukiko-tan: mao (on drums)
Ushi Musume Yukiko-tan: Ayana Taketatsu (as the lead)
Sweet Jet Yukiko-tan: Nashihime (on guitar)
Maid-droid Yukiko-tan: HikaRi (on bass)
Palmtop Yukiko-tan: Koko Kokon (on keyboard)
Bonbori Yukiko-tan: *Yukino* (on the Japanese harp)
Fans of cute coffee girls can expect more music soon. The idol group is collaborating with composer Yō Yamazaki, known for his work with AKB48, including their hit single "Heavy Rotation."
[Via Kai-You]
---
follow-up of
Ayana Taketatsu Voices Snow Brand Coffee Mascot Girl