Interest

New Smartphone Game Lets You Date Super Moe Million-Year-Old Grannies

posted on by Bamboo Dong
Just when you think you've seen it all, another smartphone game comes out that leaves you scratching your head. Developed by Yamabus and hamon, Junai Baba Gakuen Tenkosei wa Hyakuman-sai (Pure Love Hag Academy - The Transfer Student is One Million Years Old) introduces you to a lovely cast of very, very old ladies who are ready for your high school love.
Characters include a million-year-old transfer student, a million-year-old sister, a million-year-old student council president, and a million-year-old idol. Naturally, they all have adorable voices to match. Players can enjoy the Sports Festival with their preferred granny, celebrate Valentine's Day, or even take a trip to the beach.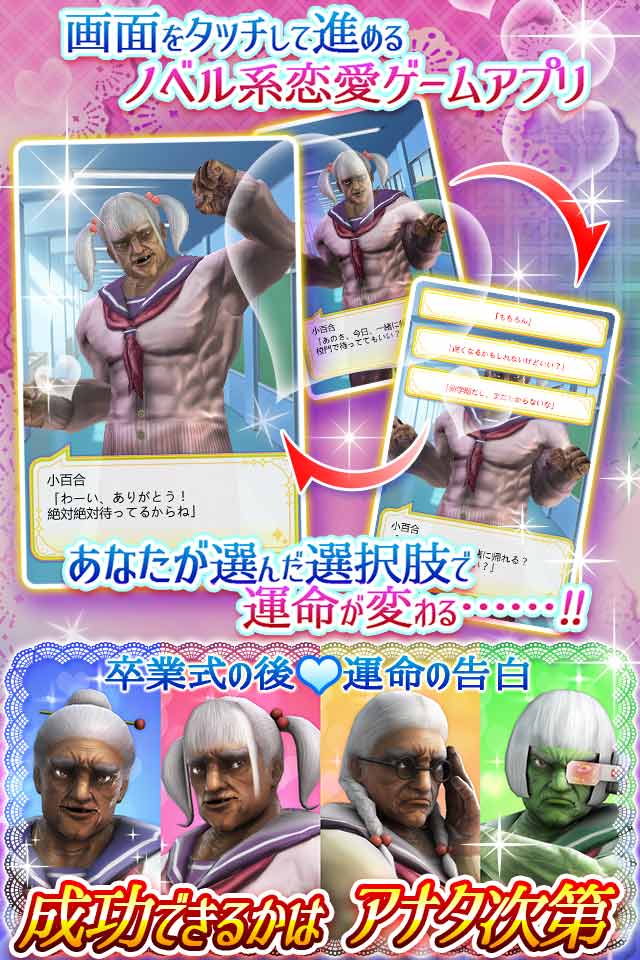 Surprisingly, it's not even the first game in the series. It's an indirect follow-up to Hyakuman-sai no Baba (One Million Year Old Hag), which lets players train their grannies every day by making them lift weights and do push-ups, and rejuvenate them through beauty regimens.
Junai Baba Gakuen Tenkosei wa Hyakuman-sai will be available for iOS and Android devices this month. Those interested in checking out a demo or pre-registering for the game can find more information on Yamabus' blog.
[Via Livedoor News, Hachima Kikou]
---
RightStuf - Anime, Manga and More