Interest

Hideaki Anno, Ikuto Yamashita Collaborate on Official Eva Train

posted on by Lynzee Loveridge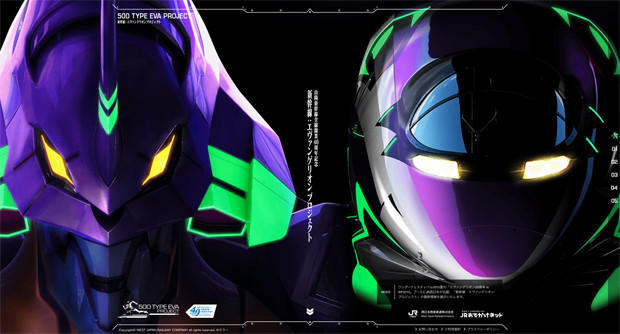 The Eva Unit-01 is getting a sleek remodel as the "500 TYPE EVA, " a bullet train that will run on Japan Railways' Sanyo Shinkansen Line. The line opened 40 years ago while Neon Genesis Evangelion premiered on Japanese television 20 years ago. The two are coming together for the Shinkansen Evangelion Project.

Anime director Hideaki Anno and original mecha designer Ikuto Yamashita are working directly on the project, which kicks off this fall and is expected to last through March 2017. Of course, special tie-in memorabilia and travel products are also in the works. The train's Evangelion theme will go beyond its exterior to the inside of the train as well. Hopefully passengers won't be subjected to a cabin full of LCL.
Anno, a train fan himself, expressed his enthusiasm during the project's announcement:
"The 500-kei is my favorite bullet train car; it's got the coolness of a fast ball and it's like a dream super express [Super express is a designation for Japanese trains that don't stop very much]. That this car gets to collaborate with 'Evangelion' is a great honor and I have the utmost thanks.
Yamashita also remarked why the 500-kei train was a perfect match.
Among the bullet trains, I think the 500-kei is a cool car that surpasses the others. I didn't think this kind of car that carries our dreams would appear, even in this Linear era [Linear is another kind of train]. So I think it's good that they used 'Eva' coloring with the original design to make the 500-kei look like it came from the future.
A garage kit of the train will be on sale at the Wonder Festival at Makuhari Messe on July 26 at the Evangelion 20th Anniversary booth.
[Via Kai-You, Rocket News 24]
---