Interest

Japan's Hot Springs Join Anthropomorphization, Idol Craze

posted on by Eric Stimson
Lead character design revealed
---
Although they are iconic features of the Japanese cultural landscape, hot springs are seen as somewhat old-fashioned today, and they are dealing with declining visitor numbers. To help drum up interest among the youth again, they are turning to Onsen Musume (Hot Spring Girls), a multimedia idol project by Enbound, Inc. with support from Tokyo Otaku Mode and Daiichi Kanshin.

The story goes that Sukunahiko, the god of hot springs, summoned nine Hot Spring Girls to fight the decline of interest in hot springs by forming an idol group. "In the spirit of hot spring hospitality, become idols and grant everyone smiles and comfort! Also, bring vitality back to the country's hot springs!" he commanded.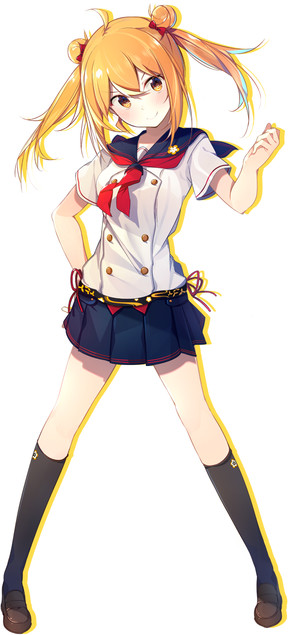 While the Hot Spring Girls are technically guardian deities, the project closely resembles the many moe anthropomorphization efforts used to promote various products. Of the nine characters, only one has thus far been revealed: Yuina Kusatsu, goddess of the Kusatsu Hot Springs in Gunma Prefecture northwest of Tokyo. She is described as a very proactive, go-getter type, eager to move ahead with the idol group and considered its leader. She enjoys eating while walking and sampling hot springs manjū (rice cakes) and dislikes cilantro. She will be played by Yūki Takada (Aoba in New Game!, Rin in Aikatsu!) and is designed by Benio.
The 2015 anime Onsen Yōsei Hakone-chan also features a hot spring deity in the form of a little girl. Ōedo Onsen Monogatari (The Story of Ōedo Hot Springs), a big bathhouse in Tokyo, has often used anime crossovers to attract visitors.
Source: Onsen Musume official website; Image from Onsen Musume Facebook
---