Interest

New Haruhi Suzumiya Commercial Airs

posted on by Eric Stimson
... But don't get your hopes up
---
The Melancholy of Haruhi Suzumiya was all the rage ten years ago, but subsequent installments in the franchise have failed to ignite the same excitement and fan interest as the first season did. A new commercial for Haruhi Suzumiya, however, aired during a recent broadcast of Magic of Stella on Tokyo MX. Fan anticipation in Japan spiked since it looked like it might be a live-action adaptation.


"Can you imagine Haruhi Suzumiya ten years later?"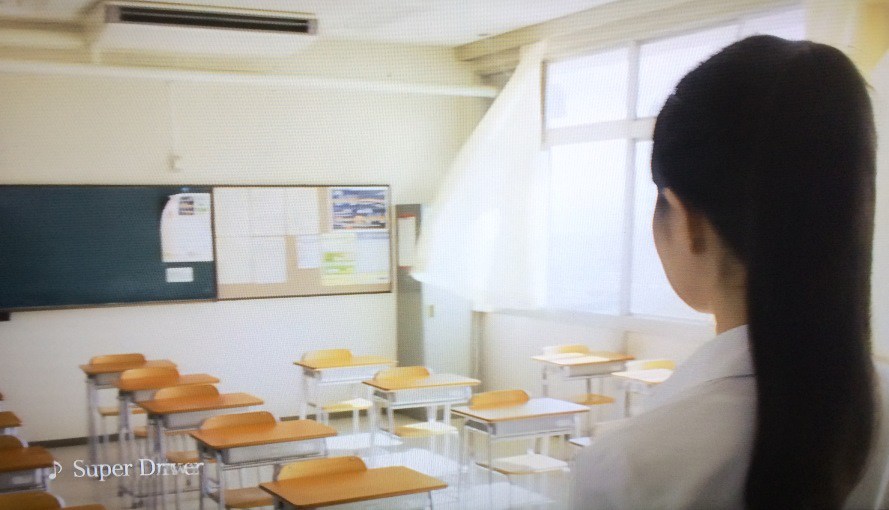 But no; instead, the commercial advertises Suzumiya Haruhi no Taisei ("The Completion of Haruhi Suzumiya"), a Blu-Ray boxset of the TV series, The Disappearance of Haruhi Suzumiya (a film sequel), The Melancholy of Haruhi-chan Suzumiya, Nyoron! Churuya-san (two web short series), and footage of Suzumiya Haruhi no Gekisō ("The Extravaganza of Haruhi Suzumiya"), a voice actor concert from 2007. It goes on sale in Japan on December 18 for 29,160 yen (tax included; $263).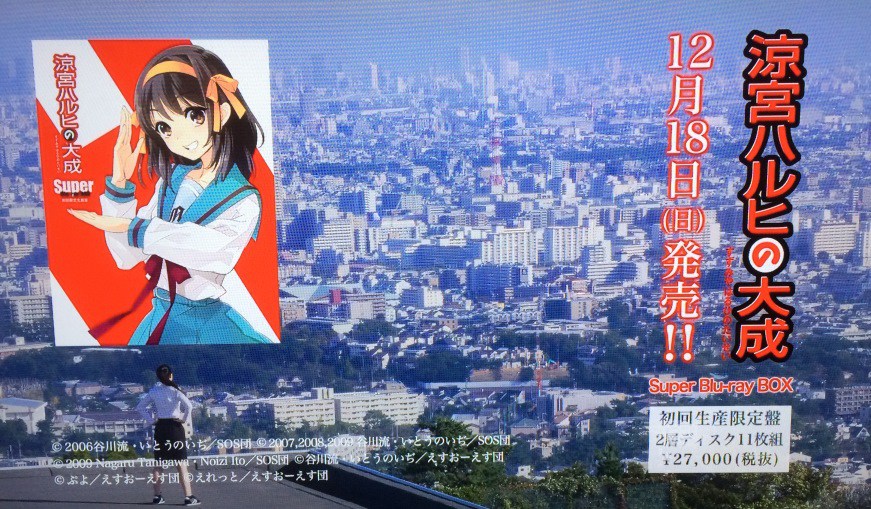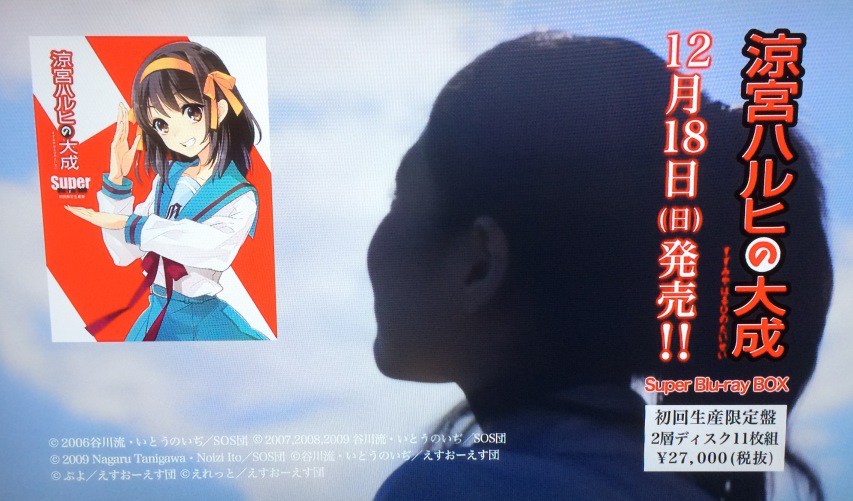 FUNimation offers most of the above content in a deluxe Blu-Ray boxset of its own. Mike Toole speculated about the disappearance of Haruhi Suzumiya in a 2013 column.
[Via Otaku.com and Comic Natalie]
---