Interest

Songs from Doraemon, Evangelion, Your Name. Ranked Most Popular Anime Karaoke Tracks

posted on by Amanda Whalen
The Japanese karaoke company DAM just released a list of the top 50 anime songs for the 2016 fiscal year.
Topping the list was Motohiro Hata's "Promise of Sunflower" (ひまわりの約束) from the movie Stand by Me Doraemon. Stand by Me Doraemon, the 36th Doraemon movie and the franchise's first CGI film, was released in 2014.

In second place was Yoko Takahashi's "A Cruel Angel's Thesis" (残酷な天使のテーゼ), the opening theme song from Neon Genesis Evangelion, which aired from 1995 to 1996. The final entry in the Evangelion film tetralogy, Shin Evangelion Gekijō-ban :||, is currently in production.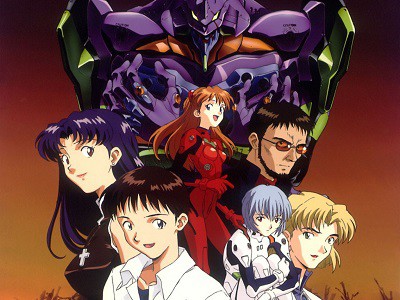 Third place went to RADWIMPS "Many Previous Existences" (前前前世 ), which was featured in the film Kimi no Na wa. Kimi no Na wa. was released in Japan in July 2016, and Funimation will be screening the film in select theaters in the US and Canada beginning April 7.

Coming in fourth place was supercell's "The Story You Don't Know" (君の知らない物語) from Bakemonogatari, the first entry in Shaft's Monogatari series. An anime adaptation of NisiOisin's third Owarimonogatari novel is slated for release this summer.

Fifth place went to UNISON SQUARE GARDEN's "Sugar Song and Bitter Step" (シュガーソングとビターステップ) from Blood Blockade Battlefront, which aired in 2014. The series will be getting a sequel, Blood Blockade Battlefront & Beyond, this fall.

The rest of the top 50, shown below, included tracks from Tokyo Ghoul, Fullmetal Alchemist, Naruto Shippuden, and Gintama, among many others.
"Let It Go" by Takako Matsu, Frozen
"Single Bed" by Sharam Q, DNA² (TV)
"Butter-Fly" by Koji Wada, Digimon Adventure
"RPG" by SEKAI NO OWARI, Eiga Crayon Shin-chan: Bakauma—! B-Kyū Gourmet Survival!! (movie 21)
"Kokoroe" by Road of Major, Major
"Touch" by Yoshimi Iwasaki, Touch (TV)
"Sekai ga Owaru Made ha..." by WANDS, Slam Dunk
"unravel" by TK of Ling Tosite Sigure, Tokyo Ghoul

"Love is an Open Door" by Sayaka Kanda and Tsuda Eisuke, Frozen
"Nan de mo nai ya" by RADWIMPS, Kimi no Na wa.
"God Knows..." by Aya Hirano, The Melancholy of Haruhi Suzumiya
"Genesis of Aquarion" by AKINO, Genesis of Aquarion
"Freckles" by JUDY AND MARY, Rurouni Kenshin

"Gekkouka" by Janne Da Arc, Black Jack
"Lion" by May'n/Megumi Nakajima, Macross F
"Hanamaru Pippi ha Yoiko Dake" by AOP, Mr. Osomatsu
"only my railgun" by fripSide, A Certain Scientific Railgun
"Soul's Refrain" by Yoko Takahashi, Neon Genesis Evangelion: Death & Rebirth
"The Kouga Ninja Scrolls" by Onmyouza, Basilisk
"GO!!!" by FLOW, Naruto Shippuden
"Lie" by Sid, Fullmetal Alchemist

"Pride Revolution" by CHiCO with HoneyWorks, Gintama
"Yume wo Kanaete Doraemon" by mao, Doraemon
"1/3 Pure Heart Emotion" by Siam Shade, Rurouni Kenshin
"Donten" by Does, Gintama
"Silhouette" by KANA-BOON, Naruto Shippuden

"Anpanman's March" by Dreaming, Soreike! Anpanman
"Bluebird" by Ikimono-gatari, Naruto Shippuden
"Karma" by Bump of Chicken, Tales of the Abyss
"Some Like It Hot!!" by SPYAIR, Gintama
"Ai no Scenario" by CHiCO with HoneyWorks, Magic Kaito
"Sen no Yoru wo Koete" by Aqua Timez, Bleach
"For the First Time in Forever" by Sayaka Kanda and Takako Matsu, Frozen
"Melissa" by Porno Graffitti, Fullmetal Alchemist
"We Are" by Hiroshi Kitadani, One Piece

"Dan Dan Kokoro Hikareteku" by Field of View, Dragon Ball GT
"Moonlight Legend" by Dali, Sailor Moon
"Rewrite" by ASIAN KUNG-FU GENERATION, Fullmetal Alchemist
"Kasabuta" by Hidenori Chiwata, Zatch Bell!
"READY STEADY GO" by L'Arc-en-Ciel, Fullmetal Alchemist
"Ketsu no Asa ni" by Aqua Timez, Brave Story
"Sekai ha Koi ni Ochiteiru" by CHiCO with HoneyWorks, Blue Spring Ride
"Ojamajo Carnival!!" by MAHO-Dou, Ojamajo Doremi
"Connect" by ClariS, Madoka Magica
"Zutto Futari de" by GLAY, Biker Mice from Mars
---