Interest

Princes from The Royal Tutor, Yume 100 Give Romance Advice in 4-Week Collaboration

posted on by Amanda Whalen
The currently airing television anime The Royal Tutor is getting a web collaboration with the smartphone game, Yume Oukoku to Nemureru 100 nin no Ouji-sama (The Dream Kingdom and the 100 Sleeping Princes). Higasa Akai, the original creator and manga artist of the Royal Tutor manga, will be creating collaboration visuals especially for the event.
The collaboration will span four weeks and feature two princes per week, one chosen from The Royal Tutor and one from the Yume 100 smartphone game. The chosen princes will answer a question about romance or relationship advice. Then, The Royal Tutor's Heine-sensei will grade their responses.
The first installment in the collaboration was released on April 18 and features the character Prince Hearts of Wondermare from Yume 100 and the "Pride Everest Prince" Leonhardt von Grannzreich from The Royal Tutor.
The characters responded to the following question:
I'm going out on a date with the person I like! They asked me to come up with places to go, so do you have any suggestions? (Paoko, age 19)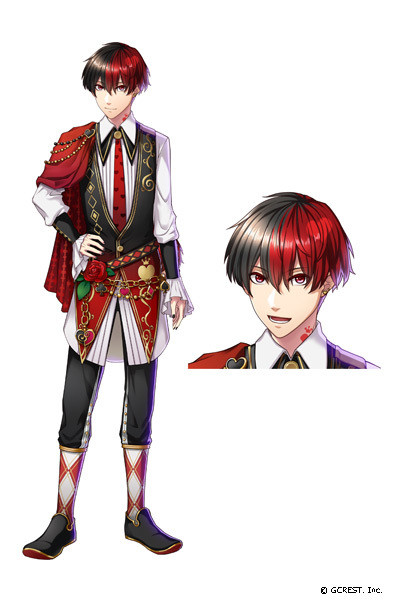 Prince Hearts from Yume 100:
The person you like, huh? That's great! I'm kind of jealous. If only me and Alice could...ah, sorry! This isn't supposed to be about me. Anyways, an exciting place where you don't know what will happen would be good, right?! So if that's what you're looking for...you should come to the Kingdom of Mystery, Wondermare! Where I live is kind of boring, but there's lots of interesting places, like the Forest of the Lost where the roads you take change, and the shop owned by the magical Mad Hatter!

Oh, but the hats the Mad Hatter sells are super expensive, so be careful, ok? It'd be terrible if you got talked into spending all your money. Even if it's not the Kingdom of Mystery, I think you should go to a place where you can see the person you like make different facial expressions. When you can't predict what's going to happen, you get to see different sides of a person that you didn't know about, and you'll become closer.

How's that? I said some cool stuff, right?!

Prince Leonhardt von Grannzreich from The Royal Tutor:
If it were me, I'd want to go to a country with sweets, or a country made out of my number one absolute favorite sweet, sachertote! The streets and buildings and flowers and trees would all be made of sachertote, so I'd be able to eat them all. Even just thinking about it is the best!

Or, I could have them come to the royal palace, and leisurely pass the time eating sachertote prepared by the royal family's servants. Then, for a change of pace, we could walk aimlessly around the palace. After that, more sachertote! Then, we could go horseback riding and have fun with Patricia. Then, more sachertote.

I can eat 50 slices of sachertote in one day. Ah, I want to be buried in sachertote...That's my dream.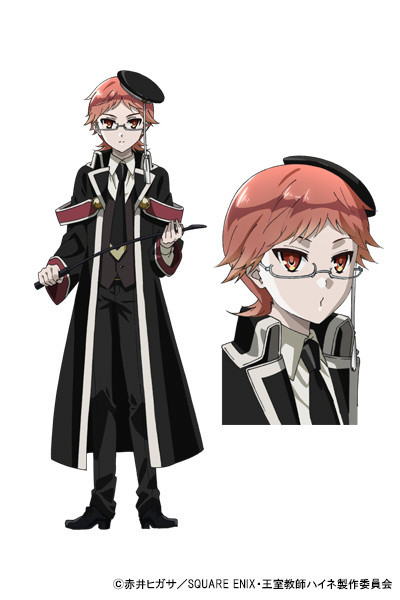 Heine-sensei's verdict:
Prince Hearts: Good work
Prince Leonhardt: Needs improvement

First of all, Prince Hearts, thank you for your precise advice. I quite agree with your suggestion of, "an exciting place where you don't know what will happen" so that they can, "see different sides of a person that you didn't know about." This shows your kindness and consideration for thinking about what would be fun for the other person instead of just for yourself, and I felt that it was a wonderful opinion.

On the other hand, Prince Leonhardt,......remedial lessons. Paoko didn't ask about your dreams. Even if it is your favorite food, eating the same thing so frequently is mortifying to other people.

However, I think it is an important point to choose a place that you know well and like for a first date rather than someplace you know nothing about. That way, you won't get lost and you can use time effectively. Also, you'll be able to keep the conversation going by talking about places you recommend and can pass the day making the best use of your time together.

Paoko, was this helpful? Have a wonderful date!
Manga artist Higasa Akai also released the following collaboration image of Prince Hearts and Prince Leonhardt with Heine-sensei.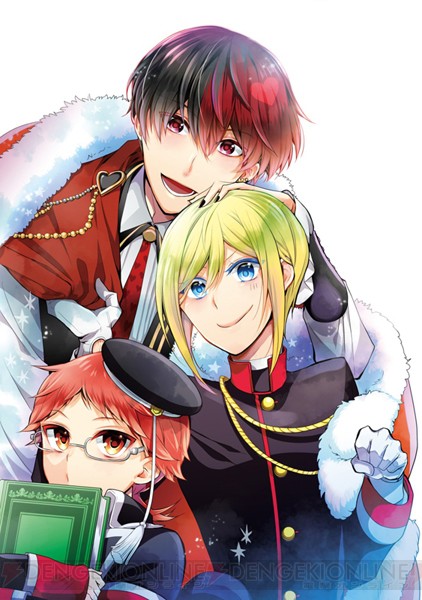 New installments in the collaboration will be released on Tuesdays for the next three weeks. Next week will feature Prince Joshua of the Kingdom of Belgand from Yume 100 and Prince Bruno von Grannzreich from The Royal Tutor.
The Royal Tutor anime premiered on April 4. It is based on HIgasa Akai's manga of the same name, which is licensed and released as e-books by Yen Press. The anime is streamed by Crunchyroll.
Source: Nijimen, Dengeki Online
---