Interest

Shrine Maiden Swimsuit Sure to Turn Some Heads on the Beach This Summer

posted on by Eric Stimson
Japan's shrine maidens (miko) have always been a favorite stock character in anime, since they are supposed to represent the Yamato nadeshiko ideal: beautiful, virtuous, poised, and polite. For the same reason, they are also often fetishized, and their distinctive red and white robes are often repurposed and sexed-up. This new swimsuit, though, might mark a new frontier.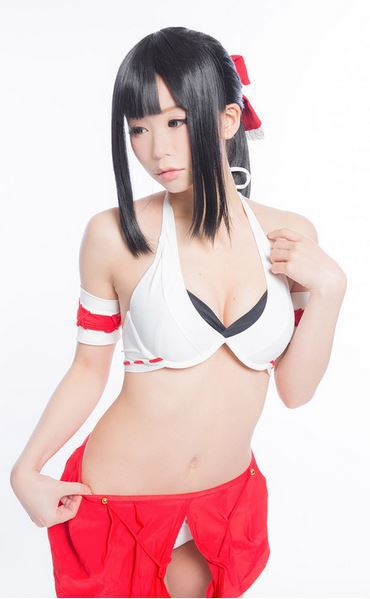 The swimsuit was inspired by the illustration below by professional illustrator cccpo, which attracted the attention of Mocolle ("Daydream Collection"), a fashion designer dedicated to bringing daydreams to fruition. It created the real version and a crowdfunding campaign on Campfire to mass-produce it. With a goal of 300,000 yen (US$2,694), it has already raised 941,144 yen (US$8,453) with only 103 backers since the campaign launched on March 29. Online reaction to the swimsuit is mixed, with some complaining that it misses the point of the shrine maiden's appeal.

The swimsuit is available in small (bust 79-83 cm/31-33 in, waist 59-63 cm/23-25 cm, hip 82-90 cm/32-35 in) and medium sizes (bust 83-85 cm/31-33 in, waist 64-70 cm/25-28 in, hip 87-95 cm/34-37 cm). It is made of nylon and polyurethane and will cost 8,100 yen (US$72.75).
For more on the role actual shrine maidens play, now and historically, see this recent Answerman column.
Sources: Campfire, J-Cast Trend and Otaku.com
---