Interest

Dress Up Your Drinks With an Extra Frilly Sailor Uniform

posted on by Lynzee Loveridge
In 2015, concerned citizens everywhere found a solution to a nagging problem: bottle perspiration. Well, technically, condensation. It's not that there wasn't already a solution; table coasters have long protected furniture from troublesome rings left my chilled beverages. It's just that this wasn't a cute enough solution.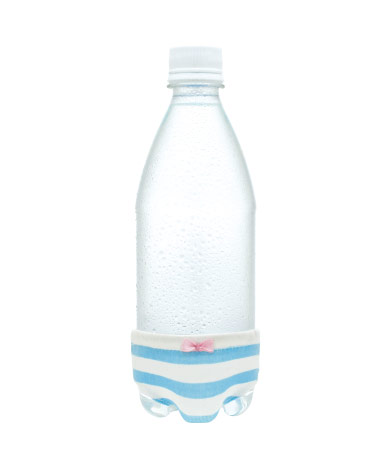 Enter Kitan Club's bottle underwear. Panties be they striped, polka-dots, or leopard-print were put into capsule machines. Plastic bottle modesty was saved and citizens returned to their everyday lives, tiny lingerie in hand.
But lo, who would only dress their bottle in underwear and nothing else? We aren't plastic perverts here, our drinks need clothes. Specifically, our beverages need frilly dresses. Very frilly dresses, hopefully resembling a sailor style school uniform.


The Village Vanguard store is selling just such an item. The uniform is modeled after the live-action Count 5 to Dream of You film.



Concerned about condensation ruining your 4,212 yen (US$38) investment? No worries, because the uniform is lined in aluminum foil. The sleeves also hide a latch, turning the uniform into a carrying case for your drink. There's also a hanger if you just want a tiny school uniform to hang up in your room.
There's even a tiny beret for the cap. Does dressing up the bottle take it from a consumable into pet territory?
[Via Nijimen]
---