Interest

Edison & Tesla Battle Over Meat, Cú Chulainn Inspires Hot Dog at Fate/GO Fest

posted on by Lynzee Loveridge

The Fate/Grand Order mobile game is celebrating its second year of battling historical figures at the Fate/Grand Order Fes. 2017 ~2nd Anniversary~ event this weekend. The event is also selling tie-in food and drinks that range from mundane to hilarious.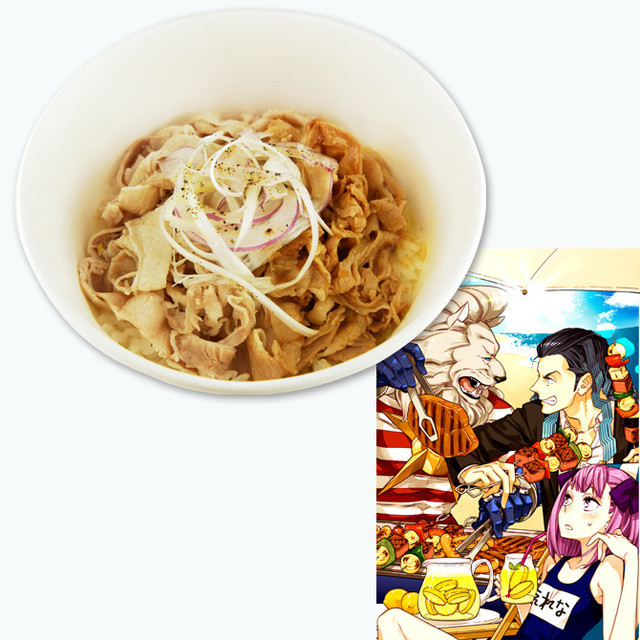 "Chaldea's Kitchen," named for the game's secret organization, is serving up a menu of carnivorous meals and treats. The first draws inspiration from Nikola Tesla and Thomas Edison's famous feud, although instead of electricity it's a war of meats. The "Edison and Tesla Meat War Bowl" has salted pork and white onions (Edison) and miso-flavored pork and black pepper (Tesla). It also includes red onions to represent Helena. The entire concept comes from an image drawn by Lily Hoshino (Penguindrum, Kigurumi Guardians). Yes, Edison is also a lion.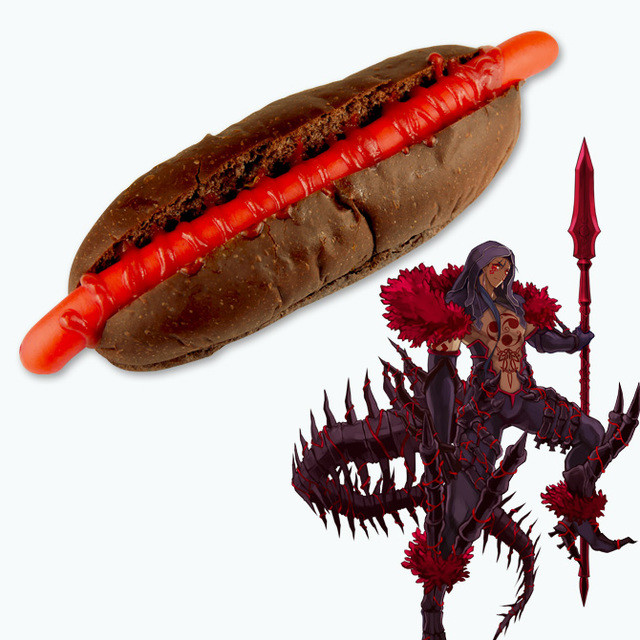 This very unique-looking hot dog is based on Beserker-class Cú Chulainn Alter. The dark bread is reminiscent of the character's skin tone while the very bright red wiener is based on his other main character color.

This particularly filling soba bowl is based on Archer and Boudica and the in-game Nero Festival. The bowl comes with seven optional toppings.

Snacks include a "Summoned Frankfurt." Its stick can be traded in for a clear file.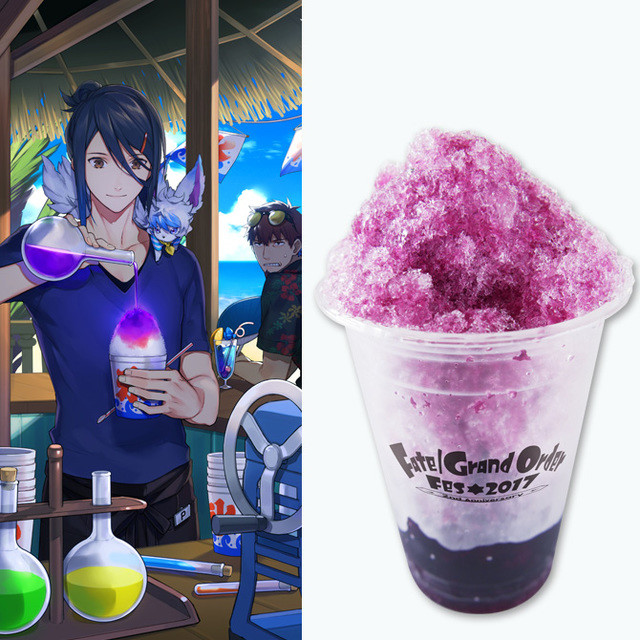 The kitchen will also sell four flavors of shaved ice. Void's Refuse Shaved Ice's image shows Fate/Prototype: Fragments Caster Paracelsus creating the treat. It's grape-flavored.

Mysterious Substance Alpha, another shaved ice treat available for purchase, is melon-flavored.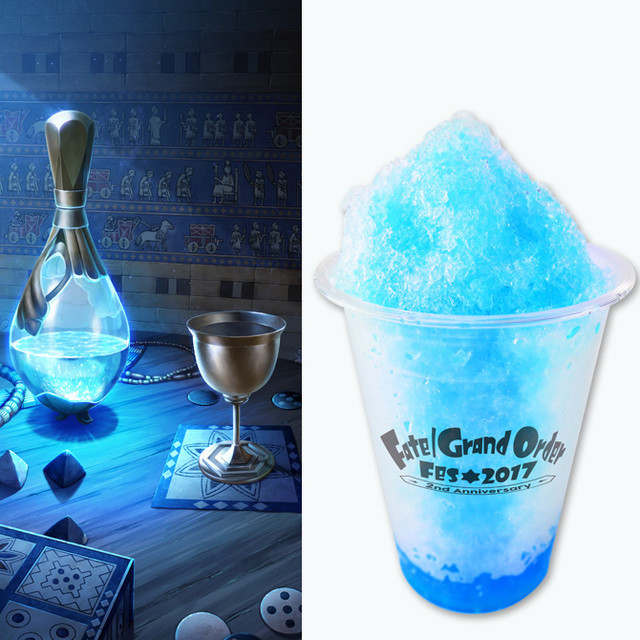 Elixir of Rejuvenation is Blue Hawaiian.

Elixir of Love is strawberry-flavored.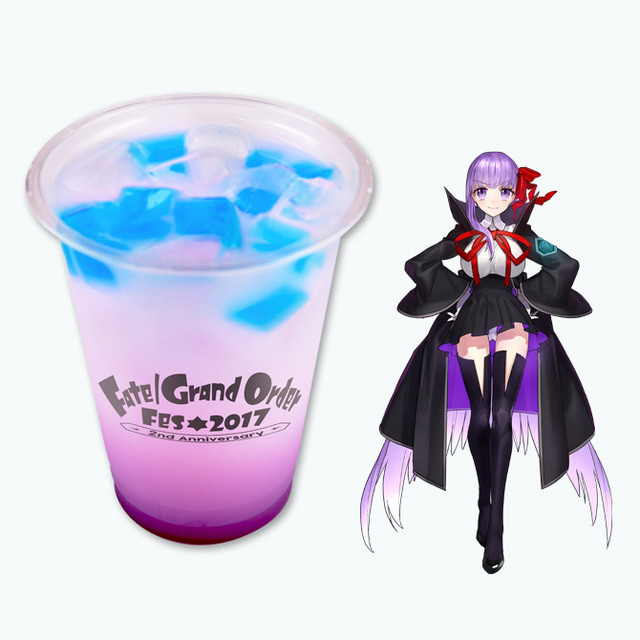 There are also two themed drinks: BB-chan Drink is based on the MoonCancer class character of the same name. The drink contains blue jelly pieces meant to represent Moon Cells floating in a lactobacillus drink.

The second drink is da Vinci-chan drink. It contains five star-shaped pineapple gummies floating in a slightly-blue cider. Customers who purchase any of the food items will receive one of three stickers at random.
The event will also have new character goods for sale, including button pins.
Fate/Grand Order Fes. 2017 ~2nd Anniversary~ event will be at the Makuhari Messe event center from July 29-30.
[Via Nijimen]
---