Interest

Lagrange Setting Fights to Keep Anime Fame, Buries Time Capsule to be Unsealed in 2032

posted on by Amanda Whalen
"We'd like to continue doing these sorts of events until 2032."
---

A lengthy list of anime pilgrimage and anime tourism sites in Japan was recently released by the Anime Tourism Association, and one of the locations that made the list, the city of Kamogawa in Chiba Prefecture, has been particularly persistent in its attempts to encourage tourism.
Kamogawa was the setting for the mecha anime Lagrange - The Flower of Rin-ne, which aired for two seasons in 2012. Even though several years have passed since the anime aired, the city is still working to promote anime-related tourism, with a special committee to plan new events every year.
In October 2012, after the second season of the anime finished airing, a Lagrange time capsule was buried in Kamogawa, and the city announced that it will be unsealed at noon on October 17, 2032, just in time for the events of the anime.
The city has also recently announced a new live radio event with the director and producer of Lagrange, to be held on September 9.
Back in 2013, Kamogawa released a real-life version of the "Kamogawa Energy" drink from the anime, and in 2014, the anime's production studio, Xebec, moved all of the production materials for the show to the local Kamogawa Museum, where they will be on display until September 24. A museum staff member said, "We've had more visitors come to the exhibit than expected. We'd like to continue doing these sorts of events until 2032."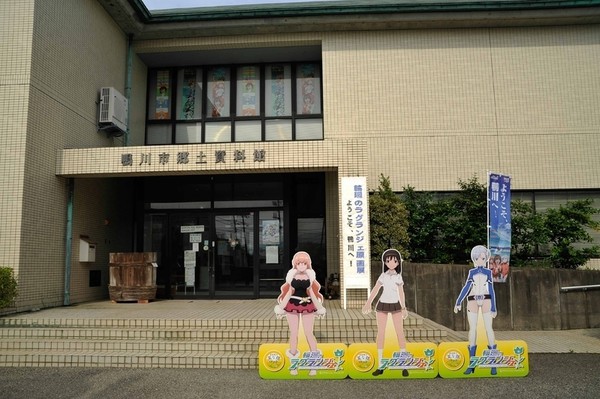 There has apparently been some controversy about the Lagrange tie-up events in Kamogawa, with some fans interviewed on the program NHK Closeup in March 2012 saying that they found it "pushy," and that it was a failure as an anime pilgrimage site.
Source: Yahoo! News Japan via Yaraon
---