News

2 Seasons of NHK's Ani-Kuri 15 Shorts Posted Online (Updated)

posted on by Egan Loo
---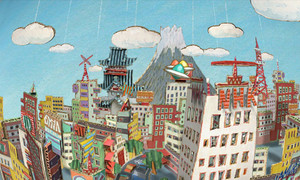 The NHK television network has posted ten of its Ani-Kuri 15 shorts on its website. These one-minute anime shorts were supervised by some of Japan's most acclaimed directors and creators. ("Ani-Kuri" is short for the Japanese pronunciation of "anime creators.") NHK aired the first of three five-episode "seasons" last May.
To see the first season, please go to the linked page on NHK's website. After the Flash-animated introduction movie ends, select the "First Season" cube icon. A cross-shaped menu will appear on the right with the following artists' names (in Japanese):
Osamu Kobayashi 小林治 (Madhouse) - Art/Mecha Design, Gungrave
Shinji Kimura 木村真二 (Studio 4°C) - Art Director, Steamboy
Akemi Hayashi 林明美 (Gainax) - Character Designer, Fruits Basket
Shōjirō Nishimi 西見祥示郎 (Studio 4°C) - Character Designer, Tekkonkinkreet
Yasufumi Soejima ソエジマヤスフミ (Gonzo) - 3D/CG Director, Last Exile
To see a particular creator's short, select the creator's name and then select the "Movie" button.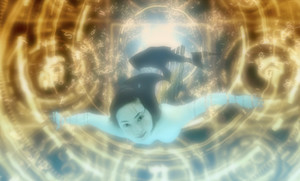 To see the next five shorts, please select the "Second Season" cube icon from the linked page again. The cross-shaped menu will now list the following creators:
Atsushi Takeuchi 竹内敦志 (Production I.G) - Mecha Design, Ghost in the Shell
Range Murata 村田蓮爾 (Character Design, Blue Submarine No. 6) and Tatsuya Yabuta 藪田達也 (Story Design, Final Fantasy VII) (Gonzo)
Tobira Oda 小田扉 (Original Manga, Danchi Tomō) and Yasuyuki Shimizu 清水保行 (Key Animation, Naruto (movies)) (Studio 4°C)
Kazuto Nakazawa 中澤一登 (Studio 4°C) - First Unit Director, Kill Bill Chapter 3: The Origin of O-Ren from Kill Bill: Volume 1
Mamoru Oshii 押井守 (Production I.G) - Director, Ghost in the Shell
The third season of shorts has been airing in Japan since December, but NHK has not yet posted this season online. The creators who animated the third season are Satoshi Kon 今敏, Mahiro Maeda 前田真宏, Shoji Kawamori 河森正治, Michael Arias マイケル・アリアス, and Makoto Shinkai 新海誠.
Source: Saishin Anime Jōhō
Update: The Japanese names for all the creators have been added to help in the navigation of NHK's site.
---