News

Two-Year Jail Term Sought for Clannad Malware Creator

posted on by Egan Loo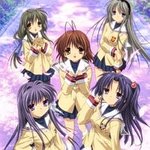 The prosecutors in Japan's first case against a malicious software developer have sought for a two-year prison sentence on Wednesday. Masato Nakatsuji, a 24-year-old former Osaka Electro-Communication University graduate student, has been accused of hiding a program within Clannad anime images on the Winny file-sharing network. Since Japan does not have laws against malware ("Trojan horses," viruses, and other malicious computer software), Nakatsuji is being charged with violating Clannad's copyrights and defaming another student. In his court-recorded admission, Nakatsuji acknowledged that he created the program to hinder Winny and also "for fun." He said he used a photograph of a fellow student in the program to lead the police towards the other student. The defendant's lawyer is seeking a suspended sentence. The ruling will be made on May 16.
Source: Mainichi Shimbun
---
back to Daily Briefs
News homepage / archives
RightStuf - Anime, Manga and More