News

Guin Saga, MW, Ode to Kirihito, Ubume Pitched for Remakes (Updated)

posted on by Egan Loo
Pitches similar to those for other Japanese stories with Hollywood talks
---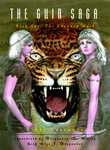 Vertical marketing director Ed Chavez noted last Wednesday that Guin Saga, MW, Ode to Kirihito, and Summer of the Ubume were pitched recently for remakes, similar to how other Japanese stories have been pitched to Hollywood studios for films and television projects. Guin Saga is the late Kaoru Kurimoto's 147-volume epic fantasy novel series that has already been adapted into manga and a 2009 anime series. Vertical published the first five novel volumes and one of the manga series, The Guin Saga Manga: The Seven Magi.

MW and Ode to Kirihito are two stories that manga and anime pioneer Osamu Tezuka created after his mainstream success with Astro Boy/Mighty Atom and Kimba the White Lion/Jungle Emperor. Vertical publishes both MW and Ode to Kirihito, and the MW suspense story was made into a live-action film this summer.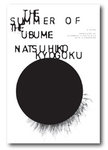 Natsuhiko Kyogoku (Requiem from the Darkness, Mōryō no Hako) wrote the Summer of the Ubume novel about a false — but highly effective — exorcist. Akihiko "Kyogokudo" Chuzenji pretends that his clients' psychological issues are ghosts; after he "exorcises" the ghosts, the clients are cured by his placebo effect. Vertical just published this novel in North America this month. Akio Jissoji directed a live-action film adaptation in 2005.
Source: Ain't It Cool News via AnimeNation
Update: Chavez emphasizes that Vertical itself did not pitch these titles above, but the publisher has been approached by studios for them. Third-party producers are "actively" pitching MW and Ode to Kirihito. Vertical was asked about The Summer of Ubume at Comic-Con International last month, but not through a formal inquiry. Vertical no longer hold options for movie rights to Guin Saga. None of these properties have been signed up yet, but these and others are still in the pitching process.
Chavez notes that the live-action film version of Hideo Okuda's Lala Pipo novel (which Vertical publishes in English) has been licensed for distribution in Europe by Third Window Films. A television anime adaptation of Okuda's Kūchū Buranko (Trapeze) short story collection has been green-lit.
---