News

4Kids Reveals US$5-Million Loss in Third Quarter

posted on by Crystalyn Hodgkins
Ratings up as licensing company airs original
Yu-Gi-Oh!
to bring in new audience
---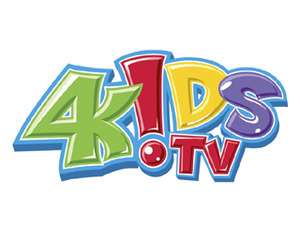 The American licensing and distribution company 4Kids Entertainment released its Securities and Exchange Commission 10-Q report for the quarter ending on September 30 on Monday.
The company posted a third-quarter net revenue of about US$7.3 million, compared to US$17.8 million during the third quarter of 2008, a decrease of 59 percent. For the year thus far, the company posted a net revenue of US$21.9 million, as opposed to US$49.4 million for this time last year, a decrease of US$27.5 million or 56 percent. 4Kids Entertainment recorded a net loss of US$5 million this past quarter, compared to US$5.3 million in the same time last year. It has lost US$20.9 million so far in 2009, compared to a loss of US$19.6 million during the first nine months of 2008.
Kahn noted, however, that the costs and expenses for the company were at US$14.5 million for the quarter, down from US$24 million during the third quarter of 2008. Kahn said that the company will be "implementing additional personnel cuts and expense cuts over the next few months to further reduce" its expenses.
During 4Kids' quarterly conference call, Chairman and Chief Executive Officer Alfred Kahn attributed the net loss to a decrease in its Chaotic franchise's trading card revenue, and the "different accounting treatment applicable to [the] agreement with the CW Network as compared to [the] Fox agreement." 4Kids had ended its Fox programming block in December 2008, and now runs its programming on The CW Network. Kahn noted that ratings for 4Kids' current 2009-2010 season are up 11%. International licensing revenues for Yu-Gi-Oh!, Dinosaur King, and Shaman King were down, although domestic licensing revenues for Yu-Gi-Oh! increased to US$0.2 million.
Kahn said that the company is now broadcasting the original Yu-Gi-Oh! series over-the-air instead of the Yu-Gi-Oh 5D's sequel, because the original series was the "original impetus for the kids getting attached to Yu-Gi-Oh!," and that "there are new kids coming into the market ... [who] wouldn't necessarily have experienced the original." After last year's licensing uncertainty, 4Kids expects that the American sales of Yu-Gi-Oh trading cards to rise. He also noted that the Dinosaur King series is continuing to do well for them in Europe.
Kahn confirmed during the conference call that Nickelodeon has acquired the rights to the Teenage Mutant Ninja Turtles television series. He also confirmed that 4Kids has signed a deal with the National Football League for a new trading card game, which will be based on the existing Chaotic card system.
4Kids had announced in August of this year that they would retain the financial adviser Montgomery & Co. to help evaluate strategic alternatives. However, Kahn said during the call that his company was "at this time still in the process of evaluating a number of these strategic alternatives."
At the end of the conference call, Kahn said, "This has been the most challenging period in my life. We have to reset 4Kids, go back to where we have made our money, which has been the licensing side, make sure that the television network is profitable, and then continue to get back to growing our revenues — but more importantly getting profits back into this company."
4Kids' past and current anime licenses have included Pokémon, One Piece, Tokyo Mew Mew, Kirby: Right Back At Ya!, Sonic X, Yu-Gi-Oh!, Shaman King, and Dinosaur King.
Source: Seeking Alpha
---