News

6 Arrested in Japan for Uploading One Piece Manga, Anime, Games

posted on by Jennifer Sherman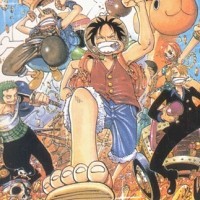 As of Monday, the Fukuoka Prefectural Police have arrested six suspects accused of using file-sharing software to upload One Piece and other manga, television anime, and games onto the Internet. A 35-year-old part-time worker and five other men were apprehended in Osaka prefecture's Yao City for violations of the Japanese Copyright Act, after allegedly uploading 42 items from April 2010 to May 2011.
There have been several other arrests this year for illegal anime and manga uploaders in Japan. A man was arrested on September 28 for uploading the Suite Precure and Danbōru Senki anime using a file share program. After allegedly uploading Toaru Majutsu no Index II and other anime, police apprehended a 28-year-old male part-time worker from Nagoya City in August. Police in Hyōgo prefecture arrested a man in April for uploading about 28,000 files from 300 different animated and comic titles including Sunrise's Turn A Gundam.
Source: Jiji Press
Update: According to the Association of Copyright for Computer Software (ACCS), the suspects used the program Share. The 35-year-old part-time worker from Osaka shared first volume of Mobile Suit Gundam the Origin, and the 58th volume of One Piece. A 33-year-old company worker from Nagasaki shared various personal computer software. A 46-year-old company worker from Saitama Prefecture shared the 366th, 369th, and 370th installments of Detective Conan. A 46-year-old company worker from Aichi Prefecture shared Speed Learning English Beginning and Intermediate as well as Inazuma Eleven 4 Sekai e no Chōsen!! Bomber. A 31-year-old excavation worker from Tottori Prefecture and a 31-year-old carpenter both shared Professor Layton and Inazuma Eleven games. [Via animeanime.biz]
---