News

Wii Mini to Be Offered While Wii U Sells 400,000 in U.S.

posted on

2012-11-28

00:02 EST by Lynzee Loveridge

Nintendo confirmed that 400,000 Wii U consoles sold last week during its launch. Nintendo of America president Reggie Fils-Aime went on to say that the new console is literally out of stock.
"Wii U is essentially sold out of retail and we are doing our best to continually replenish stock," Fils-Aime said. "Retailers are also doing their best to get the product to store shelves. But as soon as product hits retail, they're selling out immediately."
The console will launch in Europe on November 30 and in Japan on December 8.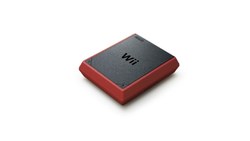 Pictures of a revamped Wii also trickled onto the Internet on Tuesday. The smaller, red Wii Mini will be out in time for Christmas in Canada. The console does not play GameCube titles and does not support online net access. It has a retail price of CAD$99.99, and it will include a Wii Remote Plus controller and Nunchuk controller.
---