News

11 Titles Nominated for 6th Manga Taisho Awards

posted on by Egan Loo
---


The executive committee for the sixth Manga Taisho awards has announced this year's 11 nominated works on Monday. (The official English name of the awards is the "Cartoon Grand Prize.")
Manga Taisho 2013 Nominees

Ansatsu Kyōshitsu
Yusei Matsui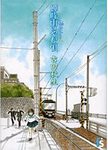 Umimachi Diary
Akimi Yoshida

The Bride's Stories
Kaoru Mori

Ore Monogatari!!
Story:
Kazune Kawahara
Art:
Aruko

Sanzoku Diary
Kentarō Okamoto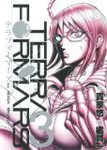 Terra Formars
Story:
Yū Sasuga
Art:
Kenichi Tachibana

Ningen Karimenchū
Taeko Uzuki

Hi Score Girl
Rensuke Oshikiri

Bokura no Funka-sai
Keigo Shinzō

Ballroom e Yōkoso
Tomo Takeuchi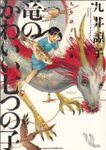 Kui Ryōko Sakuhin-shū:
Seven Little Sons of the Dragon
Ryōko Kui
The nominating committee is composed mainly of bookstore staffers who are in charge of their respective stores' manga. Any manga title that was released in 2012 and has eight volumes or less is eligible. The volume cap is intentionally added so that the prize winners would be relatively new works that have not already earned their popularity through sheer longevity.
The second round of voting will determine the winner of Manga Taisho 2013, which will be announced at an awards ceremony held in late March. Last year, Hiromu Arakawa's Silver Spoon won the award. Shinichi Ishizuka's Gaku - Minna no Yama, Yuki Suetsugu's Chihayafuru, and Mari Yamazaki's Thermae Romae, Chika Umino's March comes in like a lion won the first four Manga Taisho in 2008, 2009, 2010 and 2011, respectively. None of this year's titles were nominated last year, although Umimachi Diary was nominated in the first two years. A Bride's Story was one of the nominees in 2011.
Update: Ore Monogatari!!, Terra Formars, Ningen Karimen-chū, Hi Score Girl, Bokura no Funka-sai, and Ballroom e Yōkoso also made the top 20 lists for the 2013 edition of the Kono Manga ga Sugoi! guidebook.
---