News

Hiromu Arakawa's Silver Spoon Wins 5th Manga Taisho Award

posted on by Egan Loo
FMA
creator wins award by bookstore staff members for newer work
---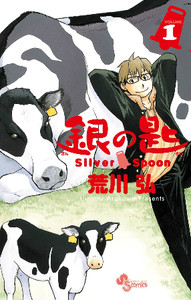 Creator Hiromu Arakawa received this year's Manga Taisho (Cartoon Grand Prize) for her Silver Spoon (Gin no Saji) series. Arakawa thanked the judges, her assistants, her family, and her fans, and she also drew the following illustration upon receiving the award:



Unlike many other manga prizes which are chosen by the editors of the manga publishers themselves, the Manga Taisho nominating committee is mostly composed of the bookstore staffers who are in charge of their respective stores' manga sections. The awards are also limited to works published last year with eight or less volumes to promote relatively newer works. The committee nominated 15 works this year.
Shinichi Ishizuka won the first ever Manga Taisho for his Gaku - Minna no Yama work in 2008, and Mari Yamazaki and Chica Umino won the next awards for their Thermae Romae and March comes in like a lion manga, respectively.
Manga Taisho 2012 Final Results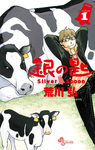 Silver Spoon
Hiromu Arakawa
76 points

Giga Tokyo Toy Box
Ume
61 points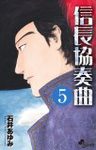 Nobunaga Concerto
Ayumi Ishii
57 points

Shōwa Genroku Rakugo Shinjū
Haruko Kumota
49 points

25-ji no Bakansu (1 a.m. Vacation)
Haruko Ichikawa
46 points

Drifters
Kouta Hirano
Published
by
Dark Horse Comics
in North America
43 points

Gurazeni
Yūji Moritaka
,
Keiji Adachi
41 points

I am a Hero
Kengo Hanazawa
40 points

Getenrou
Masakazu Ishiguro
37 points

Takasugi-san's Obento
Nozomi Yanahara
37 points

Hibi Rock
Katsumasa Enokiya
32 points

Flowers of Evil
Shūzō Oshimi
To be
published
by
Vertical
in North America
28 points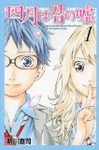 Shigatsu wa Kimi no Uso
Naoshi Arakawa
27 points

Hozuki no Reitetsu
Natsumi Eguchi
24 points

Tonari no Seki-kun
Takuma Morishige
12 points
Source: Mainichi Shimbun's Mantan Web
---