News

Umino's March comes in like a lion Wins Manga Taisho

posted on by Egan Loo
---

Creator Chika Umino received this year's Manga Taisho (Cartoon Grand Prize) for her March comes in like a lion (Sangatsu no Lion). Umino drew the following illustration upon receiving the award:



Umino also drew the following illustration for all the victims of the March 11 earthquake (Tōhoku Chihō Taiheiyō-oki Jishin) and tsunami:



Unlike many other manga prizes which are chosen by the editors of the manga publishers themselves, the Manga Taisho nominating committee is mostly composed of the bookstore staffers who are in charge of their respective stores' manga sections. The awards are also limited to works published last year with eight or less volumes to promote relatively newer works. The committee nominated 13 works this year.
Shinichi Ishizuka won the first ever Manga Taisho for his Gaku - Minna no Yama work in 2008, and Mari Yamazaki won last year's award for her Thermae Romae manga.
Manga Taisho 2011 Final Results

1. March comes in like a lion
Chika Umino
75 points


2. The Bride's Stories
Kaoru Mori
55 points


3. I am a Hero
Kengo Hanazawa
51 points


4. Hana no Zubora-Meshi
Masayuki Kusumi, Etsuko Mizusawa
50 points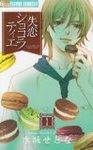 5. Un chocolatier de l'amour perdu
Setona Mizushiro
47 points


6. Sayonara mo Iwazu ni
Kentarō Ueno
42 points


7. Shingeki no Kyojin
Hajime Isayama
41 points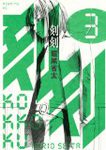 8. Kokkoku
Seita Horio
38 points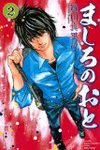 9. Mashiro no Oto
Marimo Ragawa
36 points


10. Drifters
Kouta Hirano
35 points


11. Don't Cry Girl
Tomoko Yamashita
35 points


12. Omo ni Naitemasu
Akiko Higashimura
27 points


13. Saru
Daisuke Igarashi
21 points


Source: animeanime.jp
---
follow-up of
13 Titles Nominated for 4th Manga Taisho Awards