News

12 Titles Nominated for 1st Ever Manga Taisho Awards (Updated)

posted on

2008-01-23

05:40 EST by Egan Loo
---
12 works have been nominated for the first ever Manga Taisho awards in Japan on January 21. (The official English name of the awards is the "Cartoon Grand Prize.") The nominating committee is composed mainly of bookstore staffers who are in charge of their respective stores' manga. Any manga title that was released in 2007 and has eight volumes or less was eligible. The volume cap is intentionally added so that the prize winners would be relatively new works that have not already earned their popularity through sheer longevity.
The nominating committee members each chose five works during the first 18 days of 2008, and the top 10 vote-getters were officially nominated. Since several titles had the same number of nominating votes, this years' pool of nominees expanded to 12 titles. The second round of voting will determine the three winners of Manga Taisho 2008. The awards ceremony will be held at the end of March.
Manga Taisho 2008 Nominees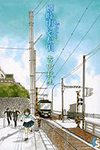 Umimachi Diary 1: Semishigure no Yamugoro
Akimi Yoshida

Ohoku
Fumi Yoshinaga

Gaku
Shinichi Ishizuka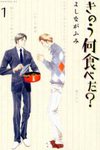 Kinō Nani Tabeta?
Fumi Yoshinaga

Kimi ni Todoke
Karuho Shiina

Imperial Guards
Daisuke Satō, Yu Ito

Tomehane! Suzuri Kōkō Shodōbu
Katsutoshi Kawai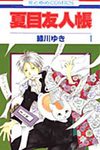 Natsume Yūjin-Chō
Yuki Midorikawa

Himawari—Kenichi Legend
Akiko Higashimura

Flower of Life
Fumi Yoshinaga
(Released in North America by Digital Manga Publishing)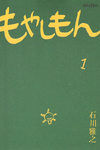 Moyashimon [Tales of Agriculture]
Masayuki Ishikawa

Yotsuba&!
Kiyohiko Azuma
(Released in North America by ADV Manga)
Source: animeanime.jp
Update: Removed Juné Manga from Flower of Life's description. Thanks, yuu-chan.
---