News

Tecmo Koei to Release Atelier Escha & Logy PS3 Game in Europe

posted on

2013-09-19

18:30 EDT
Toukiden, Deception IV PS Vita games slated for Europe in early 2014
---
The official website for Tecmo Koei Europe announced on Thursday that it will bring three new Japanese games to Europe in early 2014: Atelier Escha & Logy: Alchemists of the Dusk Sky, Toukiden: The Age of Demons, and Deception IV: Blood Ties. The company commented over Twitter that it "believes" the three games will be localized in the United States as well, and that the new company acttil will localize Atelier Escha & Logy.
Gust's Atelier Escha & Logy ~Tasogare no Sora no Renkinjutsushi~ PlayStation 3 game shipped in Japan on June 27. NIS America has released all three of the Atelier games in the Arland franchise in North America on the PS3: Atelier Rorona: The Alchemist of Arland, Atelier Totori: The Adventurer of Arland, and Atelier Meruru: The Apprentice of Arland. Tecmo KOEI released the Atelier Totori Plus: The Adventurer of Arland and Atelier Meruru Plus: The Apprentice of Arland PS Vita ports in English earlier this year, and NIS America released the Atelier Ayesha: The Alchemist of Dusk PS3 game in English on March 5.
The game follows two protagonists: Escha Malier (voiced by Rie Murakawa), the 15-year-old heiress to a long line of experienced alchemists, and Logix Fiscario (voiced by Kaito Ishikawa), an 18-year-old with little ability in alchemy but who is proficient with a sword. Koei Tecmo Europe describes the story options as:
For the first time in PlayStation 3, Atelier series players can choose if they will follow the story of Escha or Logy, a novelty that offers a unique story perspective and gameplay experience. Escha's story is a delightful tale of the everyday adventures of an alchemist that Atelier series' fans love, whereas Logy's story follows a darker approach filled with traditional RPG elements and focused on world exploration.
Tecmo Koei Europe also confirmed that its release of Atelier Escha & Logy will include both English and Japanese audio tracks.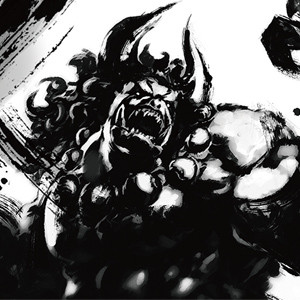 The hunting action game Toukiden, which was previously announced for localization in May, was developed by studio Omega-Force. Hidari (Fractale, Natsu-iro Kiseki, Vividred Operation) designed the characters based on fictional and historical figures. The game is set several years after a temporal cataclysm unleashed demons into the human world, and players control a demon hunter charged with ridding the world of the new menace. Tecmo Koei released the game for PlayStation Vita and PlayStation Portable in Japan on June 27, but the Western release will be for PS Vita only.
The Deception series began with the 1996 PlayStation game Tecmo's Deception: Invitation to Darkness (Devil's Deception in Europe, Kokumeikan in Japan) and allows players to act as the villain and strategically lure opponents into traps. Deception IV: Blood Ties, which will re-imagine the original game, is currently in development for PlayStation 3 and PlayStation Vita.
[Via Siliconera]
---
This article has a follow-up:
Atelier Escha & Logy PS3 RPG Also Heads to N. America
(2013-09-19 20:00)