News

Four Miyazaki Steelbooks and Another Released Monday

posted on by Andrew Osmond
---
On Monday November 25, Studio Canal will release four Hayao Miyazaki feature films in new steelbook editions, each containing the respective film on both Blu-ray and DVD.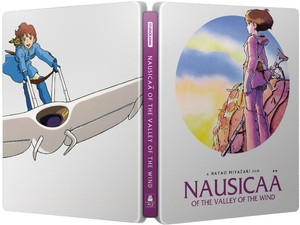 The four Miyazaki films are Nausicaa of the Valley of Wind (1984), about a young glider-riding princess on a future world ruled by giant insects; My Neighbour Totoro (1988), about two girls' discovery of loveable nature spirits in the country; Howl's Moving Castle (2004), about a girl transformed into an old woman, who encounters an eccentric wizard in a walking castle; and Ponyo (2008), about a magic fish-girl who meets a human boy and starts becoming human herself.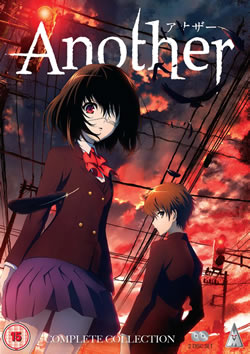 On the same day, MVM will release the television anime adaptation of Yukito Ayatsuji's Another horror novel. It concerns a school class that has a curse, and the string of deaths that befall the boys and girls in that class. From MVM's page: "Kōichi Sakakibara, a transfer student moves to Yomiyama Middle School... It's not long before students start to meet grisly and unexpected ends. Can Kōichi and the his mysterious classmate Mei unravel the a string of events that relate to the death of a student in 1972? There are no guarantees that anyone will make it out alive..".
Tsutomu Mizushima (Blood-C, XXXHOLiC) directed the anime at the studio P.A. Works. Ryou Higaki (Moribito - Guardian of the Spirit) was in charge of the scripts, and Yuriko Ishii (Persona -trinity soul-) adapted designs by Noizi Ito (Haruhi Suzumiya, Shakugan no Shana).
---