News

Rune Factory Producer: Staff Is Doing Great

posted on

2013-11-30

23:57 EST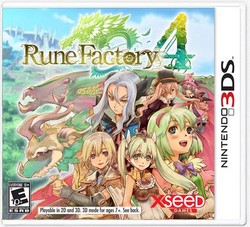 Rune Factory 4 and Marvelous AQL producer Yoshifumi Hashimoto posted a comment regarding Japanese video game developer Neverland's announcement that the company is suspending operations. Hashimoto wrote on Friday that Marvelous AQL's next title is still a secret but "the staff members are still doing great."
Neverland Company was founded on April 14, 1993, and currently has 36 staff members. The company is mostly known for its Lufia, Shining Force, and Rune Factory series of games, but also produced a Record of Lodoss War game for the Sega Dreamcast, as well as the Chaos Seed, Estpolis, Disney's Magical Park, Egg Monster Hero, and Las-Boss Hunters games, and the Petit Rock Shooter game for the iPhone.
XSEED Games most recently released Rune Factory 4 for the Nintendo 3DS in North America on October 1.
[Via Siliconera]
---