News

Surreal Gag Moe Robot Anime X Maiden Promo Streamed

posted on by Karen Ressler
Series to premiere on Niconico February 28
---
The Mainchi Shimbun paper's Mantan Web began streaming a promotional video the upcoming "surreal gag 3D anime" series X Maiden on Monday. The new anime, game, and pachinko design company Lambert is developing the series of shorts, which will premiere on Niconico on February 28 at 8:35 p.m. JST.
The video features the main cast members introducing themselves:
Maaya Uchida as Jun Akamaru, a 15-year-old bright and energetic girl. She has a fear of strangers to the point of getting sweaty palms, but she is oddly always full of confidence.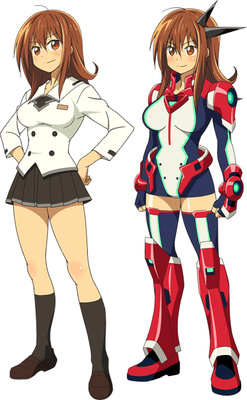 MAKO as Wanderlei Zillminnko, a 15-year-old optimistic girl who is the type of person who is in such high spirits that she ends up accidentally breaking things in the classroom.

Yuko Iida as Aoi Tachibana, a 15-year-old girl who plays the "straight man" to everyone else, especially to Jun and Zill. She is a secret
fujoshi
whose shelves are lined with boys-love manga.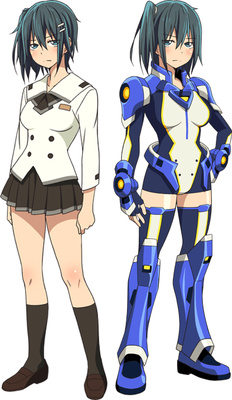 Yuiko Tatsumi as Midori Hagino, a 15-year-old girl from Kansai who is very shy. She loves reading books about everything, from love to the occult.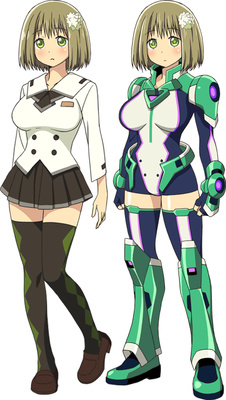 Sayuri Yahagi as Matsuri Yukino, the 25-year-old superior to Jun and the chief of the secret base. She is straight-laced and old fashioned, but she is also a bit of an airhead.

Youko Honda as Harumi Tamaki, the 25-year-old owner of the Tamaki bar. She is an energetic and reliable waitress who is old friends with Matsuri.

Mutsumi Tamura as Virgo, a 17-year-old alien from the "Firow" race who threaten mankind. She works part-time at the Tamaki bar. She is a brave and good girl who works very hard and is constantly confused by the cultural differences between her kind and humanity.

Mami Noda as Croix, a six-year-old cat who is an older-sister type who is very good at taking care of others. She often speaks with Virgo when she is taking breaks from her work at the bar.

The show takes place in the year 20XX C.E., when a mysterious alien race named "Firow" suddenly appear on Earth. The Firow's dreadful attacks force humanity to engage in a difficult battle. But humanity's last hope, the X Maiden who wear weapons built to destroy the Firow, are about to set out.
---