News

Chaos;Child Science-Adventure Game's Xbox One Trailer Streamed

posted on by Jennifer Sherman
New visuals for 4th game in
5pb.
series show ruined Shibuya, new character
---
MAGES. game brand 5pb. announced the Xbox One release of its fourth science-adventure game, Chaos;Child, and began streaming an Xbox One teaser trailer on Tuesday. MAGES. president and Chaos;Child planner/creator Chiyomaru Shikura and 5pb. itself posted two versions of the previous teaser movie in last year.
Several new key visuals and character images were also revealed: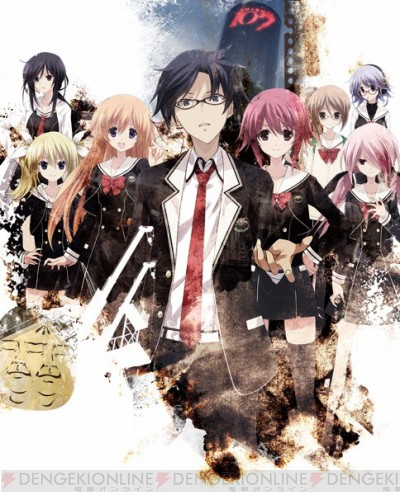 New Character:
Shinji Itō

Shinji is a member of the newspaper club as well as classmate and close friend of Takuru. He has an interest in the "Return of the New Generation Madness" and loves to seek out the bizarre. He chases after the mysteries of the recent incidents with Takuru.
Returning characters:
Takuru Miyashiro

Nono Kurusu

Hana Kazuki

The game's creators are pursuing "unmoving aesthetics" in contrast to the "moving adventure" of the game series' previous title, Robotics;Notes. They want a feeling of dread similar to the tone of Japanese horror films to be expressed in the game.
In the psycho-suspense story, after a magnitude-7.8 earthquake hits Tokyo's Shibuya ward on November 6, 2009. A black fire spreads and causes mass panic on the day of the earthquake. The sudden disaster that becomes known as the "Shibuya Earthquake" kills 3,851 people and injures 30,927 more.
The game is set in a reconstructed Shibuya district in October 2015. A string of mysterious deaths occurs in Shibuya amidst the reconstruction. People begin to take notice as the strange events start on the same day that chaos broke out in Shibuya with a certain incident five years earlier. The events are called the "Return of the New Generation Madness."
A major key in the game's story are "Power Seals," mysterious seals that are placed all around Shibuya. They may be the key to unraveling the mysteries of the new "New Generation" incidents. According to the game's staff, many nods to Chaos;HEAd (specifically, its Chaos;HEAd Noah port) will be in the game, since the story is set six years later.

Shikura said that while the thematic image of Chaos;HEAd Noah and Steins;Gate are "rain" and "clouds," the thematic image of Chaos;Child will be "storm." While it will have elements of psycho-suspense like Chaos;HEAd Noah, it will have more horror elements.
Tatsuya Matsubara (5pb.) is producing the game. Mutsumi Sasaki is in charge of the main character designs with Yukihiro Matsuo as sub character designer and uniform designer. Choco designed the Di-Swords, and Takeshi Abo is composing the music. Eiji Umehara, Masashi Takimoto, and Tōru Yasumoto are writing the scenarios under the scenario chief supervisor Naotaka Hayashi. Kanji Wakabayashi is directing.
The game is slated to ship in Japan this year.
More images are available on the Dengeki Online website.
Source: Dengeki Online (link 2)
Image © 2013 MAGES./5pb./Nitroplus/Red Flagship/Chiyo St. Inc.
---