News

Girls & Panzer PS Vita Game's 3rd Promo Video Streamed

posted on by Karen Ressler
Game will ship in Japan on June 26
---
The official website for the PlayStation Vita game Girls und Panzer: Senshadō, Kiwamemasu! (Girls und Panzer: Master Tankery!) began streaming the third promotional video on Monday. The video introduces the teams from Ōarai, and states that players will be able to construct their own "dream team" in "battle royale" mode. It also previews the story mode.
The website also began streaming a third television commercial last Monday.
Both videos preview the limited edition download code for Anzio High School's P40 Heavy tank, which will come with the first edition of the game and be usable in battle royale mode.
Players can experience the entire Girls und Panzer story with over 30 available tanks and over 50 characters. In their tanks, players can fire, hide, and ride freely about. The realtime zapping system lets them also instantly switch between any friendly tank and get behind their controls. The game will include in-tank radio chatter never before heard in the anime.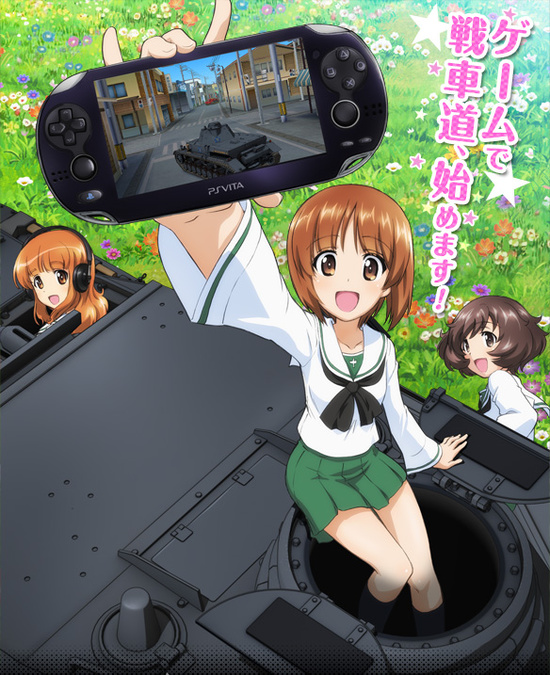 Players can drive the Panzer IV Ausf.D through the streets of Ōarai, as well as several other vehicles. The game recreates in 3D the town of Ōarai, the
setting
of the anime and the real-life Anglerfish Festival. The game will also have other settings from the anime besides Ōarai. Players can experience the story of the television anime, complete with voices from the cast.

The game will ship on June 26 for 6,640 yen (about US$66). A 9,980-yen (US$100) limited-first-edition "Rival wa Takaramono Box" will come with (1) a box with exclusive visual art, (2 & 3) two original bonus video DVDs with an original drama and a roundtable discussion between the voice actresses, (4) a special booklet, (5) six bath posters with exclusive visual art, (6) interchangeable variant jacket covers for the different teams, and (7) the game itself.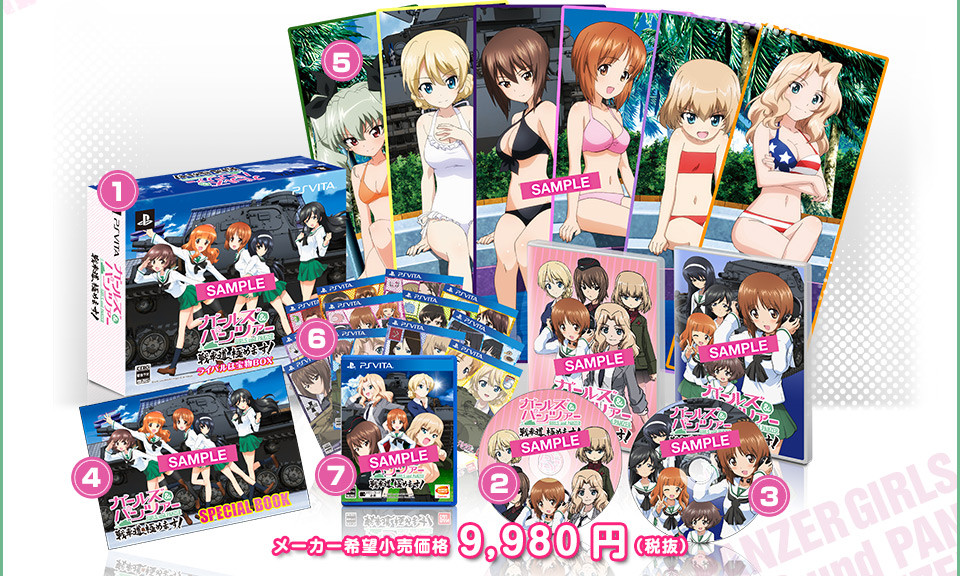 Images © Girls und panzer projekt @ 2013 NBGI
---