News

Crunchyroll Streams HaNaYaMaTa TV Anime

posted on by Karen Ressler
Series about dancing premieres Monday
---

Crunchyroll announced on Sunday that it will stream television anime adaptation of Sou Hamayumiba's schoolgirl dancing manga Hanayamata (stylized as HaNaYaMaTa). The series will air on Mondays at 2:00 p.m. EDT starting on July 7 for premium members and one week later for free users. The stream will be available for premium members worldwide outside of Asia and for free members in the United States, Canada, the United Kingdom, Ireland, Australia, New Zealand, South Africa, Denmark, Finland, Iceland, the Netherlands, Norway, and Sweden.
Atsuko Ishizuka (The Pet Girl of Sakurasou, No Game, No Life) is directing the anime at the studio Madhouse. Reiko Yoshida (K-ON!, Girls und Panzer, Tamako Market) is writing and supervising the scripts, and Atsuko Watanabe (GA: Geijutsuka Art Design Class, Juden Chan, The Everyday Tales of a Cat God) is designing the characters. The creator group MONACA is composing the music, and DIVE II Entertainment is producing the music.
Ordinary in looks, ordinary in brains, ordinary in arts and athletics … 14-year-old Naru Sekiya is just ordinary in every way. Naru leads an ordinary day-to-day life even as she adores "heroines." She embarks on a path to an unordinary world called "Yosakoi" dance, guided by an exotic fairylike girl she met one moonlit evening.
The anime's cast includes:
Reina Ueda as Naru Sekiya, a completely normal, second year middle school student. Although she admires heroines that show up in stories, she does not have the courage to escape her normal everyday life. After she meets foreigner Hannah dancing on a moonlit night, she says that she wants to shine as well, and joins the world of Yosakoi dance.

Minami Tanaka as Hannah N. Fontanstand, a girl from America who is a second-year in middle school. After taking a trip to Japan when she was young, she fell in love with Yosakoi dance, and it became her dream to dance Yosakoi in Japan. She makes the Yosakoi club at school along with Naru, and struggles to find more members to join. She's extremely energetic, but worries about her height.


Kaya Okuno as Yaya Sasame, Naru's best friend since elementary school and her current schoolmate. She enjoys being in her youth, playing the drums for a band. Through various events, she joins the Yosakoi club in name only. Her home is a soba shop.


Yuka Ōtsubo as Tami Nishigomon, a middle school third-year who is Naru's childhood friend and the vice-president of the student council. She has admired Naru since she was young, and although she is a beautiful high-class lady, she is quite the daddy's girl. She joins the Yosakoi club after she is invited by Naru.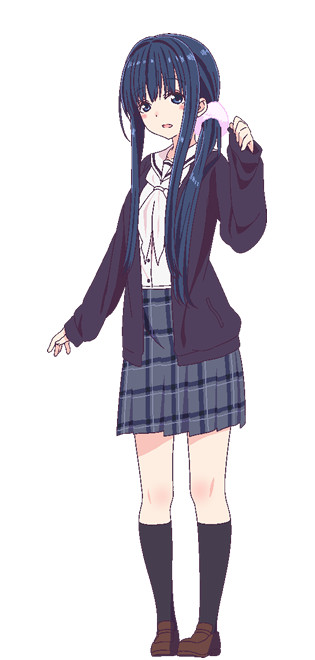 Manami Numakura as Machi Tokiwaza, the president of the student council. She forbids Hana and the Yosakoi club to use the school's roof for practice. Although she is very harsh to others and herself, she is also gentle and warm towards her best friend Tami. It appears that her loneliness may have to do something with the bad relationship with her elder sister.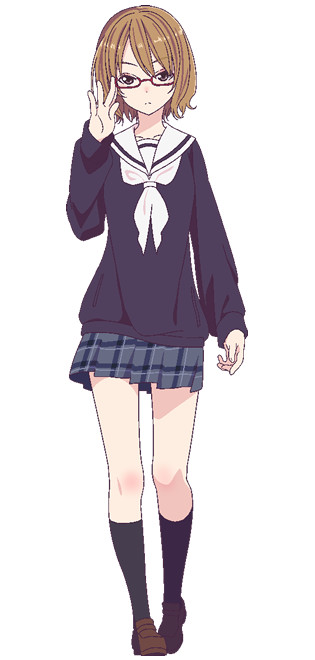 Megumi Toyoguchi as Sally-sensei, a teacher at the middle school Naru and her friends attend. She is an English teacher and Naru's homeroom teacher. Although she is still young and her students are friendly towards her, she worries every day about the distance between a teacher and her students. Will she undertake the responsibility of becoming adviser for the Yosakoi club pushed forward by Hannah's energy?


Tsuyoshi Koyama as Kachi Ōfuna, manager of the Yosakoi shop "Kachi." Although he has an aggressive outward appearance, the 33-year-old bachelor is full of kindness and loves Yosakoi more than anyone. While secretly supporting the Yosakoi club that Naru and her friends belong to, Sally is also on his mind.


---