News

Developers: Steam No Longer Allows Links to Uncensor Patches for Games

posted on by Karen Ressler
Game developers MangaGamer,
Sekai Project
confirm contact from Valve requesting patch link removal
---
Game developer Dharker Studio revealed in a Steam forum post last Saturday that it received notification from Valve that the company no longer allows links to uncensor patches for games posted on Steam. These patches restore adult content that has been censored in the game in order for the game to comply with Steam's content rules.

John Pickett, PR Director & Head Translator at video game developer and publisher MangaGamer, provided ANN with the following statement regarding the situation:
As of Friday, October 27, Valve has sent out an e-mail informing us and other developers that adult content cannot be distributed on Steam, and that they will no longer allow official discussion of any uncensor or adult patches on Steam Pages and the Steam Community. We have since been obligated to remove all mention of our free adult patches from Steam.

This is, of course, in direct contradiction to the policies Valve outlined to us when we spoke with them in person at their office less than six months ago. These new developments are as much a shock to us as we're sure they are to fans and other developers. We've urged Valve to maintain consistency on their policies regarding adult content, and believe this is needed now more than ever.

While it may be unclear how the future of adult gaming on Steam will evolve from here, we can assure everyone that we at MangaGamer remain dedicated to providing the full, uncensored, uncut versions of some of the best adult games on the market, and shall continue to retail them unhindered on our storefront. We also welcome other developers to contact us and discuss the possibilities of retailing on our storefront.
MangaGamer stated at Anime Expo in July that it was working to release more titles on Steam as all-ages titles with separate free adult-only patches. The company added at that time that the Steam version of the games and the version offered on MangaGamer's website would be priced the same.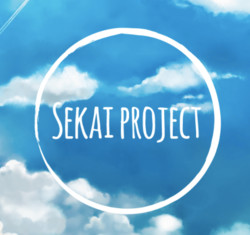 Game publisher Sekai Project told ANN it couldn't comment on Valve's official policies, but the company confirmed that it received a similar correspondence from Valve, as developers of many of Sekai Project's games post links to uncensored patches in the Steam forums. According to Sekai Project, Valve requested that these links be removed from Valve-controlled channels, and that all of Sekai Project's developers have complied with the request.
Sekai Project noted that it plans to comply with Valve's policies, and that it will encourage its development partners to keep the policies in mind when releasing games.
Dharker Studio said it will update its own website with information on how to install the patch. Game developer Lupiesoft also stated that fans should go to the developer's official website for more information.


Valve has not made an official statement regarding the policy. Valve co-founder and president Gabe Newell addressed the issue during a Reddit AMA Q&A session in February. When asked if Steam would consider allowing uncensored video games to be sold on the platform, Newell said: "In principle, there are two problems to solve. The first is a completely uncurated distribution tool for developers. The second is a toolset for customers that allow them to find and filter content (and people are an instance of content most obviously in multiplayer) that is best for them."
Steam still features an age gate for some games, and it also offers certain games that feature depictions of sex, such as game developer Love Conquers All's Ladykiller in a Bind game. According to gaming news website Polygon, Valve didn't allow the game on its platform until several months after its release, and the game's developer said Valve didn't require edits to the game when it eventually approved the game for release.
[Via Polygon]
---