News

Gal*Gun 2 Game Refused Age Classification in Germany

posted on by Rafael Antonio Pineda
Games must have USK rating to be sold in Germany
---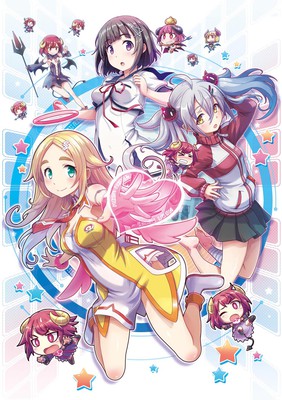 U.K. retailer Rice Digital revealed on Wednesday that the Unterhaltungssoftware Selbstkontrolle (Entertainment Software Self-Regulation or USK) organization has refused to give an age rating to PQube's release of Inti Creates' Gal*Gun 2 game in Germany. Retailers in Germany cannot offer a game refused a rating by the USK. The game may still be imported from other countries to Germany.
In a statement to Rice Digital, PQube said that "It is our opinion that disliking the content in a piece of entertainment or art, and voicing that dislike, is totally fine and even encouraged, but denying that work the right to exist in a market based on personal opinions and prejudices, is something we strongly disagree with." The company further noted that its appeal for another rating was unsuccessful, and that it cannot sell the game in Germany.
The shooting game will ship for PlayStation 4 and Nintendo Switch in Japan on March 15. Regular physical and digital editions of the game will cost 6,980 yen (about US$63). A limited edition will bundle a drama CD and mini design materials collection for 9,980 yen (US$90). The first copies will include a download code for a torn school swimsuit DLC costume.
PQube will publish the game in North America and Europe this spring.
The shooting game franchise has players dealing with waves of girls with "Pheromone Shots." Players can also pinpoint the girls' weak spots with "Ecstasy Shots" and other special weapons. Gal*Gun 2 will feature new heroines among the more than 70 female characters, which include high school students and teachers. The game will also include the "Demon Sweeper" feature from Gal*Gun VR as well as a "Doki Doki Mode."
Chisa Kimura, Yuna Taniguchi, and Risae Matsuda perform the game's theme song "Otome no Yokubō☆Dangerous" (Girls' Desire☆Dangerous) as their characters Risu the Angel, Nanako Tamasaki, and Chiru Kondo, respectively.
Inti Creates released Gal*Gun for PlayStation 3 and Xbox 360 in 2011, Gal*Gun: Double Peace for PlayStation 4 and PlayStation Vita in 2015, and Gal*Gun VR for PC in August 2017. Gal*Gun: Double Peace also received a PC release in the West.
[Via Siliconera]
---