News

Moyocco Anno's Memoirs of Amorous Gentlemen Ends on March 8

posted on by Bayleigh Baker
Manga to feature on magazine's cover, have color opening page
---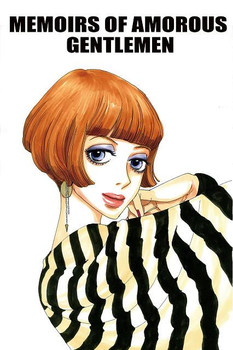 This year's third issue of Shodensha's Feel Young magazine revealed on Thursday that Moyoco Anno's Bikachō Shinshi Kaikoroku (Memoirs of Amorous Gentlemen) manga will end in the next issue on March 8. The manga will be on the front cover of the issue and receive an opening color page.
The magazine announced in January that the manga was approaching its climax.. Anno launched the manga in the magazine in 2013, and it is also available for free in Anno's iOS app. Crunchyroll has released the first 11 chapters of the series in English, and it describes the story:
Perverts are people who know the shape of their desires. They have carefully traced those contours like a blind man using both hands to measure the shape of a vase. Colette works in a brothel in early 20th century Paris, an occupation she can't escape. She and the other girls support each other, satisfying the desires of their clients, day in, day out. The one source of hope in her difficult life was her trysts with Leon. But Colette could never be sure if Leon really loved her... The strength of women in their pleasurable confines; the naked desires of the 'amorous gentlemen.'

Welcome to a beautiful, bewitching bordello of love and desire...

The Japan Anima(tor)'s Exhibition's (Japan Animator Expo) project released an anime short adaptation of the series in 2015. Anno's husband and Neon Genesis Evangelion anime director Hideaki Anno is Japan Anima(tor)'s Exhibition's executive producer with Dwango President Nobuo Kawakami.

---