News

Marvelous' The Thousand Musketeers Game Gets TV Anime in July

posted on by Crystalyn Hodgkins
---
Marvelous announced at AnimeJapan on Saturday that its The Thousand Musketeers (Senjūshi: The Thousand Noble Musketeers) smartphone game is getting a television anime adaptation that will air from July through September.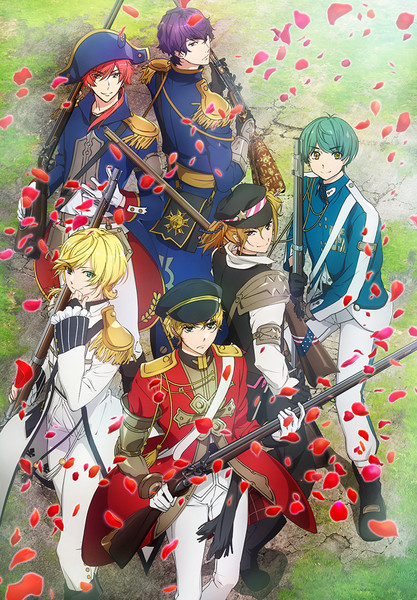 Marvelous describes the anime's story in English:
The story takes place at the subsequent era after the whole world was devastated by the nuclear war. Under the strong rule by the World Empire, people are all suppressed and deprived of their own lives. A resistance team secretly keeps fighting to break the suppression while everyone is forbidden to possess any force of arms.
The team challenges the fight with the "antique guns" that were left as works of art, and the incarnations of those antique guns are called "Musketeers" appear and join the team, as if they responded to the soul of the team.
In their battles with the incarnations of contemporary guns who represent and are dispatched from the Empire, the "Musketeers" turn their "Absolute Noble" mode to give a powerful boost to themselves, and bring hope to the world!
The show will star (cast are reprising their roles from the game):
Taku Yashiro as Brown Bess, an England musket gun that was used when Great Britain Empire was established
Shinnosuke Tachibana as Charleville, The first French musket gun, which was standardized to the military
Shouta Aoi as Springfield, the first American domestically produced flint-lock type musket gun
Yuuki Kaji as Kentucky, a rifle musket gun active in the American Kentucky regiment
Daisuke Namikawa as Napoleon, Emperor Napoleon's flint-lock type shotgun
Wataru Hatano as Rapp, a flint-lock type gun, which was given from Emperor Napoleon to General Rapp
Kenichi Kasai (Honey and Clover, Nodame Cantabile, Bakuman) is directing the anime at TMS Entertainment. Takashi Aoshima (Sanrio Boys, Himoto! Umaru-chan) is the series supervisor, Majiro (Barakamon, Macross Delta) is the character designer, and Hiroshi Takaki (Devils and Realist, AKB0048) is composing the music.
The game launched on iOS and Android on Thursday.
---
This article has a follow-up:
The Thousand Musketeers TV Anime's Announcement Video Streamed
(2018-03-24 02:11)