Space Dandy Season 2 - Coming Soon to AnimeLab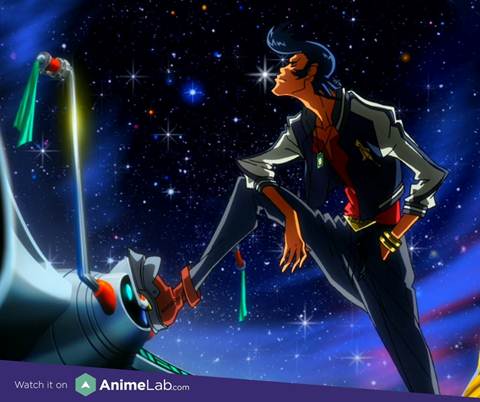 Madman is pleased to announce that SPACE DANDY will be returning this July with an all-new second season.
Catch Dandy, QT and Meow as they get up to even more hilarious space hijinks, exclusively on
http://AnimeLab.com
and in simulcast direct from Japanese TV with both English dub and Japanese language with English subtitle options.
Haven't seen the first season? Sign up to AnimeLab.com and enjoy the full series in HD and completely free during the beta period.
www.animelab.com/shows/space-dandy
Space Dandy, he's a dandy guy…in space!
ABOUT SPACE DANDY
Space Dandy is a dandy in space! This dreamy adventurer with a to-die-for pompadour travels across the galaxy in search of aliens no one has ever laid eyes on. Each new species he discovers earns him a hefty reward, but this dandy has to be quick on his feet because it's first come – first served! Accompanied by his sidekicks, a rundown robot named QT and Meow the cat-looking space alien, Dandy bravely explores unknown worlds inhabited by a variety aliens. Join the best dressed alien hunter in all of space and time as he embarks on an adventure that ends at the edge of the universe!
---