Le Portrait de Petite Cossette Contest
August 25, 2005

CONTEST CLOSED

Winner List:
We had a really, really, really rough time picking winners out of these amazingly talented writers. But, after a million rounds of email between us and the folks over at Geneon, we finally settled on a winners list.
Actually, we had such a rough time choosing, that we ended up creating 4 Runner-Ups, who will each receive a copy of Petite Cossette.
Under 21
Winner


Runner-Up:


Runner-Up:

Over 21
Winner:


Runner-Up:


Runner-Up:

Reader's Choice: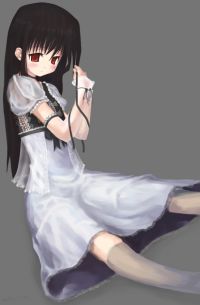 The images page has also been updated with the entrants' names, so if you see any of your friends on there, congratulate them for a job well done!
Winners should have been emailed, but if you don't get an email, please email us so we can get your mailing address and a scan of your photo ID if necessary.
Congratulations to everyone again!

9/14/05: All the entries have been posted. Please vote for your favorite.
For 250 years, Cossette patiently waited for someone to meet her and set her free. With the quiet glow of Venetian glass, and the somber ambience of an antique store, the time has finally come to release her and discover her morbid secret.
Windows Media
Luckily, anime fans won't have to wait that long to see one of the most unique and beautiful series this year—Le Portrait de Petite Cossette. Anime News Network and Geneon Entertainment are excited to give you the chance to win one of
three
Petite Cossette prize packs, so you can sit down and enjoy it while sipping wine (or cider) with a friend. Each one will come with two beautiful glass wine glasses etched with the Petite Cossette logo, and a bottle of wine or sparkling cider, depending on the age of the participant. Winners will also receive a copy of the DVD and the CD soundtrack.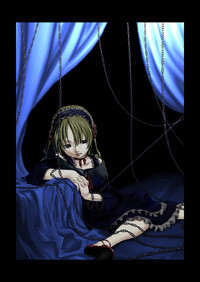 How to Enter
To win, you just have to show us your creativity... in a gothic lolita design contest! Petite Cossette is filled with dark imagery and beautiful Victorian dresses, so what better way to celebrate the September 13 release of this DVD than to have readers send us their best gothic lolita clothing designs, be it long luscious gowns or short frilly dresses. Can't draw? Don't worry, all you need is an active mind and a flair for cuteness.

All entries should be in either JPG, GIF, BMP, TIF, or PNG format. If you want to include a picture of yourself actually dressed up in your creation, we'd love to see it, but it won't score you any extra points. You can enter as many times as you want, but you can only win once. Please email all entries to cossette (at

animenewsnetwork.com

), along with your full name, primary e-mail address, and your age.

The contest will run from August 25 until September 13. Entries must be in by 11:59PM EST on that day. All of the entries will be posted the following day so readers can cast their vote for the Reader's Choice Award. Winners will be contacted by e-mail on September 20.


One more addition (8/25/05): If you're over 21, but would prefer to receive cider instead of wine, just make a mention of that in your email, and if you get chosen, we'll be sure to send you cider instead.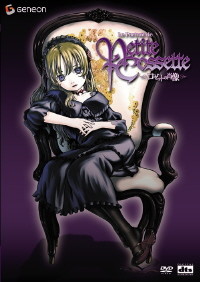 Contest Rules & Eligibility
The contest is open to all readers, however prizes will only be sent to US addresses. So, if you live in Lithuania, ask a friend in the US if you can use his/her shipping address. We ask that when you enter, you write in the email whether you are entering for the Over 21 or Under 21 category, but if you are chosen as the winner for the former, you are expected to provide a scan of government-issued ID. (International entrants: even if your country has no age laws for alcohol consumption, or the minimum age is under 21, you must still be 21, sorry!)


Three Prize Packs:
Over 21
2 Petite Cossette wine glasses

Bottle of wine

Petite Cossette DVD

Petite Cossette CD
Under 21
2 Petite Cossette wine glasses

Bottle of sparkling cider

Petite Cossette DVD

Petite Cossette CD
Reader's Choice Award
2 Petite Cossette wine glasses

Bottle of sparkling cider

Petite Cossette DVD

Petite Cossette CD
The Fine Print: Anime News Network reserves the right to cancel this contest at any time (unlikely to happen). Contest is open to any and all residents of the planet Earth and neighbour parallel dimensions, but prizes will only be shipped within the continental United States and Canada (So if you win, but you live in Antarctica, you have to arrange to have it sent to someone living in the appropriate area, and they can send it to you.) Contestant names, e-mail and mailing addresses will not be given out to any one and will be erased when the winners have been confirmed. Non-winners will not be contacted, spammed or harassed in any way. We reserve the right to retroactively add new rules when and how we see fit.
---
discuss this in the forum (82 posts)
|