Japan Expo USA 2013

Crunchyroll

by Lynzee Loveridge,
Crunchyroll brand manager Tiffany Chen hosted the company's industry panel on Sunday. The site currently hosts over 25,000 anime videos for online streaming. The site is available on the internet, PlayStation Network, Xbox 360, on smart TVs, android and iOS mobile devices, and set-top boxes like Roku and Apple TV. An app for the PlayStation Vita is in development and Nintendo is also being considered. The site also launched its "Amazon for anime fans" store with discounts on merchandise, anime box sets, and manga.
Chen then dived into the site's current streaming series. 10 series are carrying over from Spring including Hunter x Hunter, Naruto Shippūden, Attack on Titan, Space Brothers, Majestic Prince, Oreimo 2, Folktales from Japan, Card Fight Vanguard, Mushibugyō, and Saint Seiya. This summer Crunchyroll added Kin-iro Mosaic, Recorder and Randsell Mi, Senyū. 2, Rozen Maiden, Teekyū 2, Free!, Genshiken Second Season, Dog & Scissors, Monogatari Series Second Season, Sunday Without God, WATAMOTE, and more.
The site also recently added RWBY which is an animated series directed by Monty Oum and produced by Rooster Teeth. The story focuses on a group of four girls in their first year at a legendary academy where they will learn to fight monsters.
Chen then announced a new simulcast anime series. Crunchyroll is adding the summer anime Love Lab mid-season beginning with episode 9. Chen stated the licensing took a long time to get finalized but the company is now adding it. Crunchyroll is also adding the first two seasons of Rozen Maiden next week.
The panel then broke into a trivia prize session.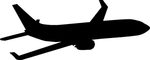 ---
this article has been modified since it was originally posted; see change history
back to Japan Expo USA 2013
Convention homepage / archives