Japan Expo USA 2013

Viz Media

by Lynzee Loveridge,
Senior manager of animation marketing Charlene Ingram and publishing sales coordinator Mark de Vera introduced Viz Media's manga panel on Friday. A small crowd of about 20 people sat in to hear about the company's latest offerings.
Things started off with introduction to Kohske's Gangsta. manga. The series will street on February 18 with an volume slated for every three months. Ingram compared it to the Saints Row video game.
Naoshi Koma's Nisekoi: False Love will be published in print in the first time on January 7. The manga was previously released digitally but is launching in print after consistent fan demand.
Viz Media has been releasing Dragon Ball in color in Weekly Shonen Jump for awhile but is now issuing it in print in February in an American graphic novel size.
Kazuma Kondou and Jinsei Kataoka's Deadman Wonderland manga is slated for release on February 11 with new volumes slated every two months. The series is based on the violent anime series that follows a boy who is falsely accused and put into a prison where people battle one another for organized entertainment.
Viz Media moved on to Ranma 1/2 which garnered applause from the crowd. Ingram gave credit to Ranma 1/2 for introducing many of manga staples into the medium. The series will be released in 2-in-1 volumes that are unflipped. The series will debut next year.
The company is also adding three Ghibli-related books, including The Art of Princess Mononoke hardback. The book will be released in May and retail for US$34.99. Viz is also releasing two biographical novels, Starting Point 1979-1996 and Turning Point which follows Hayao Miyazaki's career and success. Viz previously published Starting Point in 2009. The books will be released in March and April.
Viz is also adding its first graphic novel to its Haikasoru sci-fi imprint. American writer Nick Mamatas and artist Lee Ferguson are adapting Hiroshi Sakurazaka's All You Need Is Kill novel. Viz released the original novel on their Haikasoru imprint as well.
Viz Media is releasing a box set of Tsugumi Ohba and Takeshi Obata's Bakuman manga which includes a double-sided posters. The boxset includes "Otter No. 11" mini-comic, the manga-within-the-manga.
The company is also reprinting Naoki Urasawa's popular Monster graphic novel starting in July.
de Vera then introduced the crowd to Viz's manga apps for iOS and Android devices and the streaming service Neon Alley.
Ingram showed a lineup video for the service's current lineup. The program is now available on your PC as well as PlayStation 3 and Xbox 360 consoles. Ingram also promised that their "catch up component" is close to release so fans can tune into shows they missed. Shows currently airing include K, One Piece, Tiger & Bunny the Movie: The Beginning, Blue Exorcist, Inuyasha: The Final Act, Naruto, Death Note, Vampire Knight, and more.
The fall lineup includes Puella Magi Madoka Magica, Magi -The Labyrinth of Magic, Gurren Lagann, with more to be announced later.
Ingram followed up with repeats of recent anime licenses from Anime Expo: Production IG's Gargantia on the Verdurous Planet television series and OVA, the current supernatural comedy Blood Lad, and the classic martial arts comedy Ranma 1/2. Viz will also air Ranma 1/2 on Neon Alley this fall and re-release the series on Blu-ray based on Japan's Blu-ray masters. Ingram promised some big events surrounding the series at New York Comic Con.
The panel then broke into a quick Q&A.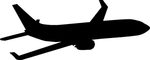 ---
discuss this in the forum (10 posts)
|
this article has been modified since it was originally posted; see change history
back to Japan Expo USA 2013
Convention homepage / archives