News

Emon Lists To Be Hero 2, Four Youth Anime Projects for 2017

posted on by Karen Ressler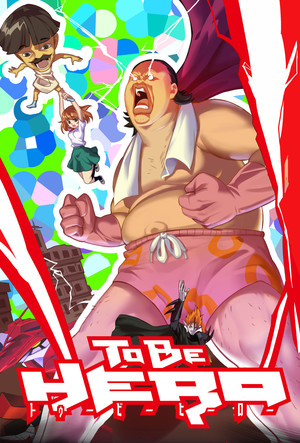 The description of Emon's booth at Anime Japan lists that the booth will have presentations on upcoming 2017 anime series, including a second To Be Hero season titled To Be Hero 2 and an unannounced series titled Four Youth (四式青春). The booth will also present the upcoming series The Silver Guardian, and have displays for To Be Hero, Cheating Craft, and Reikenzan 2.
The first season of Emon Animation Company's TO BE HERO anime premiered in Japan last October, and Crunchyroll streamed the series outside of China, Japan, and Korea. The series had nine-minute episodes, as it shared its half-hour time slot with Emon Animation Company's other series Cheating Craft.
Crunchyroll describes the comedy series:
The protagonist, Old Man, is very attractive but a terrible slob, a failure as a father, and works as a toilet seat designer. He is divorced from his wife, and lives with his daughter, Min-chan, who is both very smart and athletic.

One day, as he was taking a dump, he was sucked into his toilet and given the important job of becoming a hero to save the world! He ends up having to give up his good looks for a chubby frame in exchange.

Old Man's battle to protect the Earth and Min-chan is about to start...
Shinichi Watanabe (Excel Saga, Puni Puni Poemy, Nerima Daikon Brothers) is supervising the series, and is credited for writing the script, as well as "Hyper Afro Creator." LAN is credited for character design, color design, art design, and as chief animation director and line director. Aya Hida is credited for editing. Emon is credited for photography and production.
---