News

Funimation: Black Butler Season 1 to 'Leave Funimation For Good'

posted on by Rai Kelly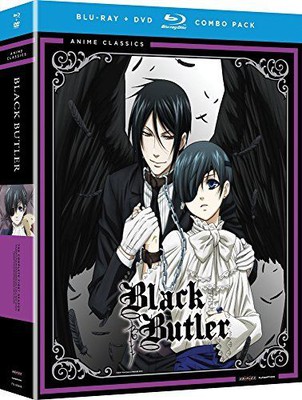 FUNimation Entertainment announced on Friday that the first season of the Black Butler anime series "is leaving Funimation for good." The company added that fans can still purchase the Blu-ray Disc and DVD release for the series "before it leaves later this month." Funimation did not specify if or when the title will also be removed from its streaming service.
Funimation did not return ANN's request for clarification on the status of the company's license of the series and its sequels before press time.
The first season of Black Butler adapts Yana Toboso's manga of the same name, and premiered in Japan in 2008. The anime takes place in Victorian London and follows the adventures of Ciel Phantomhive and his demonic butler, Sebastian. The franchise has inspired two other television anime series, Black Butler II and Black Butler: Book of Circus, and three original video anime (OVA) projects. Funimation released all three television anime, the Black Butler II OVA project, and the Black Butler: Book of Murder OVA on home video.
The most recent installment of the franchise, the Black Butler: Book of the Atlantic anime film, premiered in theaters in Japan on January 21. Funimation has licensed the film, and plans to screen the movie in North America on June 12 (subtitled) and June 14 (dubbed).
Thanks to jlaking and Rukiia for the news tip.
---