News

New Miss Machiko Film Slated for Limited September 8-14 Run

posted on by Rafael Antonio Pineda
The staff of Hatsukoi Sketch ~Maicching Machiko-sensei~ (First Love Sketch ~Maicching Machiko-sensei~), the new live-action film adaptation of Takeshi Ebihara's Maicching Machiko-sensei manga, revealed on Tuesday that the film will open in Japan at the Shibuya HUMAX Cinema in Tokyo on September 8, and will run until September 14.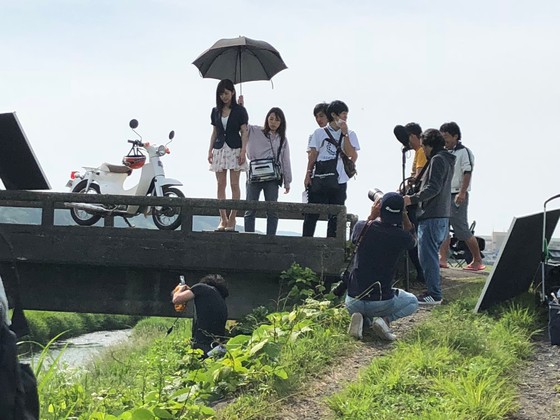 Tomoyuki Kamimura is directing the film. The film launched a Campfire crowdfunding campaign in May to assist the film's production. The campaign seeks to raise 1 million yen (about US$9,000) by July 14.
The film is set in Tochigi prefecture, and the story is set 10 years after the story in the anime. Arama Academy, the school where Machiko teaches, has been closed and converted into a factory, but there are plans to demolish it all together and convert the space into a shopping center. The school's alumni get involved in the debate: some support the plans, while others oppose it.
Ayako Fujiwara, Tochigi prefecture's "Future Ambassador," is the film's producer. Fujiwara noted to the Tokyo Web news website that the film aims to "convey the charm of Tochigi."
Source: Comic Natalie
---