Gallery: Range Murata at the Taipei International Book Exhibition 2010
by Chih-Chieh Chang,
Editor's Note: This event was covered for Anime News Network by Chih-Chieh Chang at the 2010 Taipei International Book Exhibition in Taiwan.

Murata-sensei says hello to his fans.

A fan brought a set of Last Exile figures; Murata-sensei then surprised him with something special.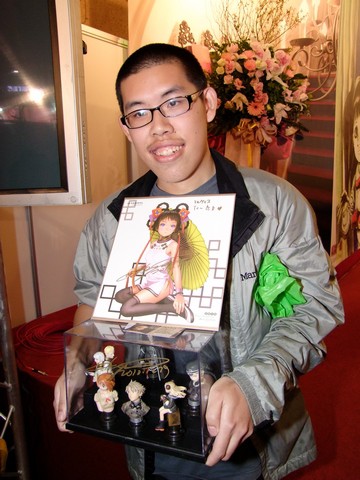 See the autograph on the acrylic box?  Murata-sensei was happy to see those figures and signed his name on the box impromptu.  The fan was ecstatic!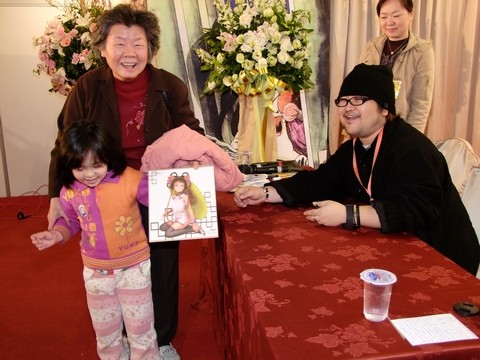 This little girl and her grandmother were there to get Murata-sensei's autograph for the girl's aunt, who was a fan; the grandmother mentioned that the little girl was a big fan of Murata's work because it's so cute.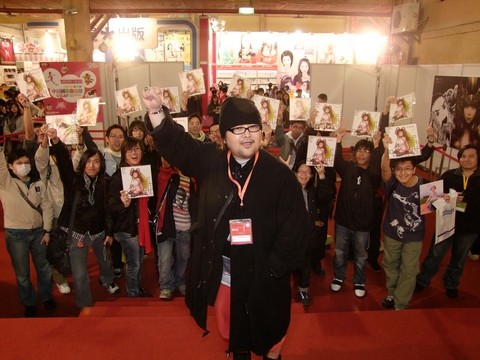 Murata posed with his fans at the end of the autograph session.  He cameback a few hours later for the illustration demonstration.

Fans and young artists gathered at 8pm for this rare opportunity.

Using Adobe Photoshop and Wacom Cintiq, Murata-sensei began with blank image.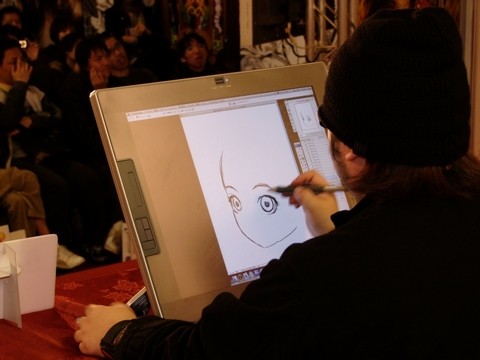 The eyes were distinctively Murata's style.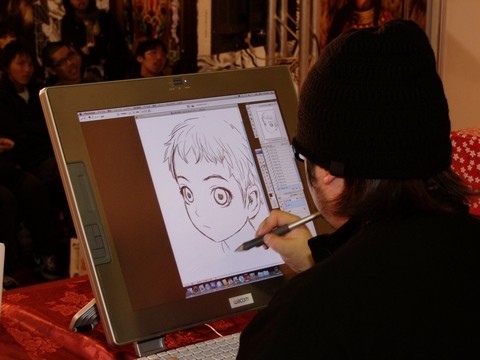 Most facial features were finished in less than 5 minutes.

After touching-up the eyebrows, the outline was finished.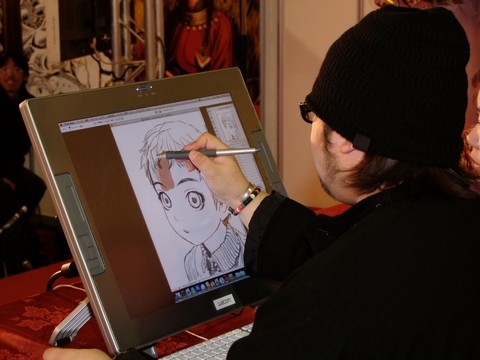 Murata then began adding "pseudocolor". This isn't the actual final color of her skin. It's for layer separation only.

Adding "pseudocolor" for the hair.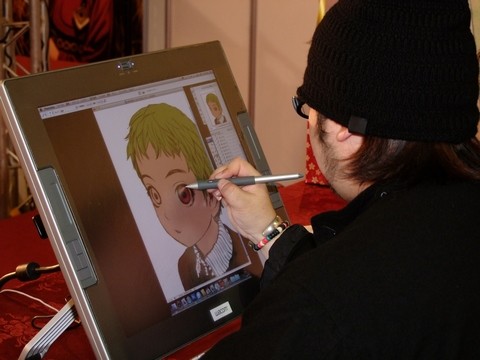 And now, the eyes and clothing.  Notice that the borders of two previous pseudocolor layers have been carefully trimmed.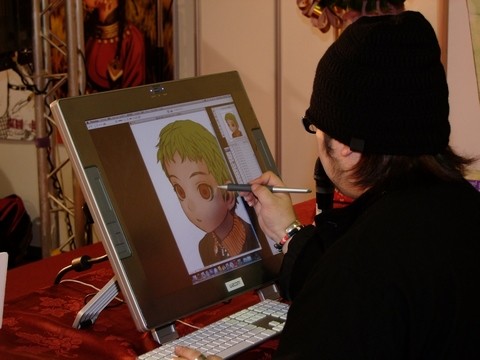 Gradients were added after all the basic pseudocolor layers had been finished.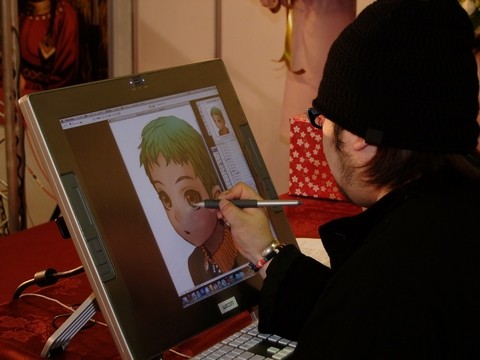 Once a bit of glare was added to the eyes, the character suddenly became lifelike.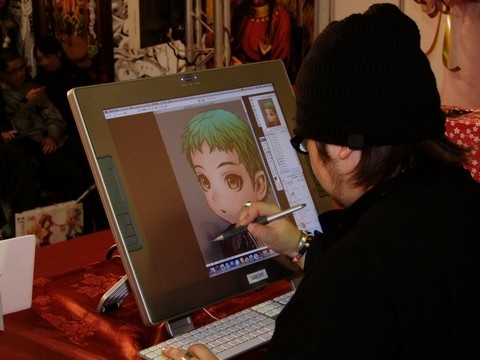 Adding the gray background.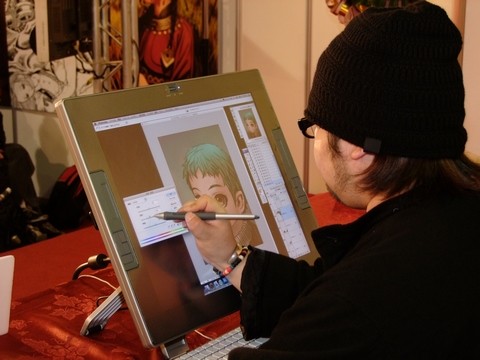 Adjusting the hue for each layer. The final color of each layer was decided here.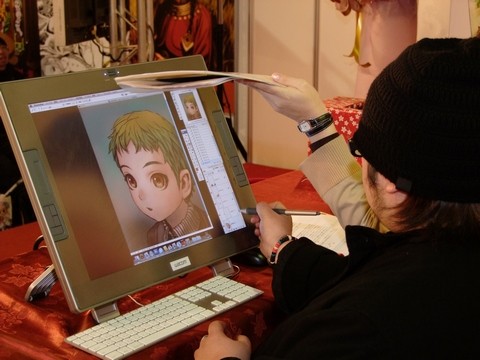 The interpreter had to block some of the incoming light so Murata-sensei could adjust his colors more precisely for the final touch-up. Finished in just 55 minutes!