×
remind me tomorrow
remind me next week
never remind me
Subscribe to the ANN Newsletter • Wake up every Sunday to a curated list of ANN's most interesting posts of the week.
read more
Interest

100 Tiger Mask Donors Now Reported All Over Japan

posted on by Egan Loo
155+ backpacks, 1.76 million+ yen donated; Momotarō,
Ashita no Joe
pitch in
---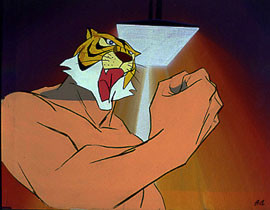 100 donations inspired by the manga/anime pro wrestler Tiger Mask have poured into almost every part of Japan as of Tuesday. In the popular manga and anime from the 1960s and 1970s, Naoto Date grew up in an orphanage and later fought for other children in orphanages under the name Tiger Mask. In 43 of Japan's 47 prefectures, over 155 backpacks and 1.76 million yen (about US$21,000) have come from "Naoto Date" or someone inspired by Tiger Mask since Christmas.
The movement began when someone left 10 30,000-yen (about US$360) backpacks under the name "Naoto Date" at a child guidance center in Gunma Prefecture on Christmas morning. Here are some of the newest reports on Tuesday:
• Ōita, Ōita: A man wearing an actual mask of Tiger Mask came to an orphanage to personally deliver backpacks under the name "Naoto Date." The children of the orphanage followed him out and saw him leave in a car driven by another man.
• Kimitsu, Chiba: A man described as in his 60s visited the Kimitsu Child Guidance Center on Tuesday afternoon and donated 1,000,000 yen (US$12,000). He said he was inspired by the donations by Tiger Mask's Naoto Date and added, "I want to do my part. I want to buy backpacks." He gave the staff a bundle of 100 ten-thousand-yen notes. Despite questions from the staff, he asked to remain anonymous.
• Matsuyama, Ehime: A child welfare center received five printers.
• Shinjo, Yamagata: Staff members at a child care center found 44 leeks, 11 heads of cabbage, five 30-kilogram (66-pound) sacks of white rice, and a 10,000 yen (US$120) note in an envelope. The enclosed message from "Naoto Date of the countryside" asked the children to share the food and be strong.
• Shizuoka, Shizuoka: The Shizuoka Home, an orphanage that already received 100,000 yen (US$1,200) and six backpacks earlier, received 50,000 (US$600) in the mail, followed by another backpack from a woman apparently in her 40s.
• Okayama, Okayama: At around 5:00 a.m. on Tuesday, a children's nursing home discovered two backpacks and two boxes of kibidango — millet dumplings made famous by the local folklore Momotarō. In the children's tale, an old couple discovers an orphan boy in a giant peach (momo) and raises him as Momotarō. An accompanying letter read: "I was touched by the emergence of 'Naoto Date' across the nation. I hope all the kind people's wishes will spread across the country and that these gestures will brighten the future of children. I hope all of you'll enjoy these kibidango together, become cheerful and get along with each other." The letter was signed, "Your hero Momotarō, not Naoto Date."

• Himeji, Hyōgo: A children's nursing home found two backpacks and two paint sets on Tuesday. The attached note read, "It seems like it's my turn. Congratulations on your enrollment." It was signed by "Joe Yabuki," the title character in the Ashita no Joe (Tomorrow's Joe) manga and anime. In the classic story, Joe is a championship boxer who grew up in a nursing home.
There are about 580 children's centers in Japan that raise about 30,000 children. That number is 10% higher than a decade ago, in part due to more children being rescued from cases of domestic abuse.
Sources: FNN News Yomiuri (link 2), Mainichi (link 2), 47 News, Wall Street Journal, NHK
Image © Ikki Kajiwara, Naoki Tsuji/Kodansha, Toei Animation 
---
This article has a follow-up:
Eva, Haruhi Heroes Donate to Tiger Mask Movement
(2011-01-12 22:29)
follow-up of
Tiger Mask Donors Strike Again in 8 More Cities