Interest

Juice Up Your Electric Car at an Evangelion Charging Station

posted on by Eric Stimson
---
In the apocalyptic backstory of Neon Genesis Evangelion, Tokyo is destroyed, leading to its reconstruction 50 miles southwest, where the modern city of Hakone is situated. It's only appropriate, then, that Hakone will be the location of a series of Evangelion-themed charging stations for electric cars, starting with these two, featuring EVA-01 and EVA-02 (mecha from the anime):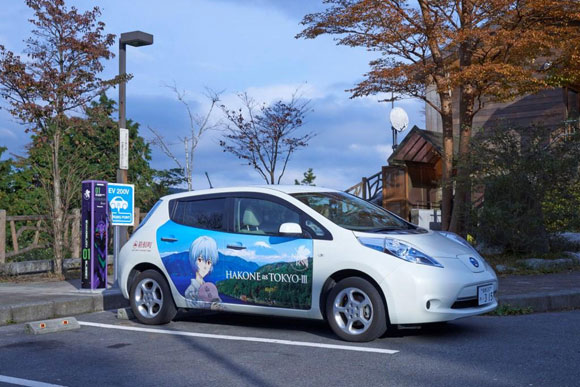 This station is at the Hakone Summit Roadside Station (a highway rest stop promoting local tourism).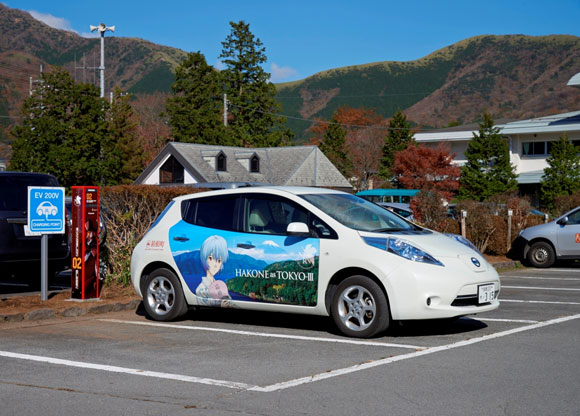 This station is at the Hakone Botanical Garden of Wetlands.
This development is the result of two different campaigns: one by the Japanese government to expand its infrastructure servicing electric cars, and the other by Hakone to attract anime tourism to cash in on its connection with the anime's "Tokyo-3" (although Hakone is also interested in promoting itself as an "environmentally advanced tourist area"). Panasonic states in its press release that it designed the stations to "add Evangelions, which use electricity as a power source, to the image of electric cars." It plans to install six other charging stations featuring Eva-00 and the show's characters: Rei, Shinji, Asuka, Mari and Kaworu.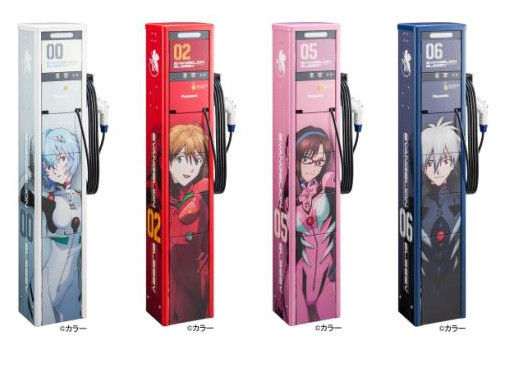 Hakone has promoted its connections with Evangelion in other ways, including recreating the anime's middle school, opening a store dedicated to selling Evangelion merchandise, introducing official government cars with Evangelion designs, and installing Evangelion-themed vending machines.
[Via Minna-no Eva Fan]
---