Interest

Photo Feature: Comiket 86 Cosplay Gallery - Day 1

posted on by Sarah Nelkin
---
Comic Market 86 has begun! Once again, thousands of people go to the Tokyo Big Sight in Ariake to buy dojinshi, official goods, and also to cosplay. Here's a look at the first day of summer Comiket, 2014: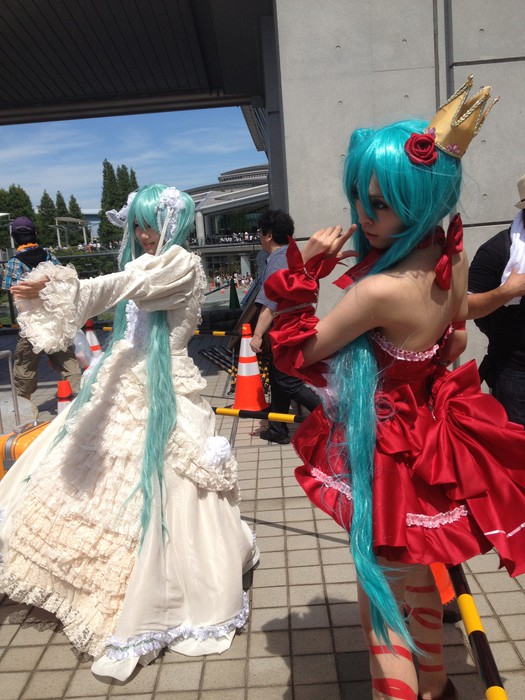 Two different versions of Hatsune Miku.

Jack Sparrow from Pirates of the Caribbean.

Anzu Futaba, Shōko Hoshi, and Ranko Kanzaki from The [email protected] Cinderella Girls.

Kotori and Niko from Love Live!.

Kantai Collection cosplayers.

Karuta and Ririchiyo from Inu X Boku Secret Service.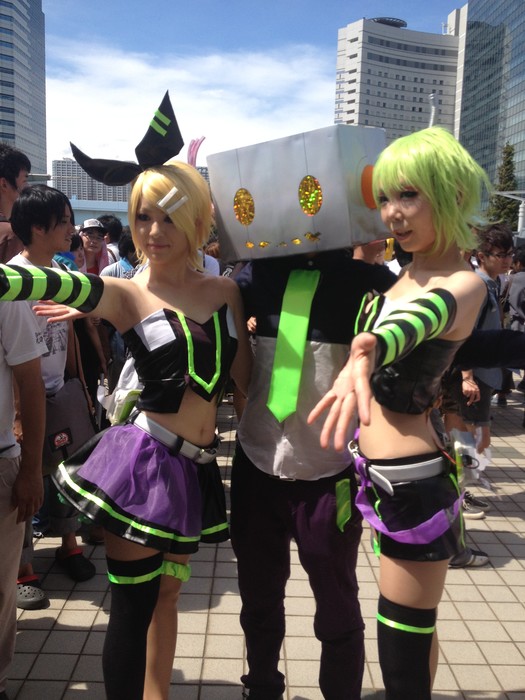 Vocaloid cosplayers.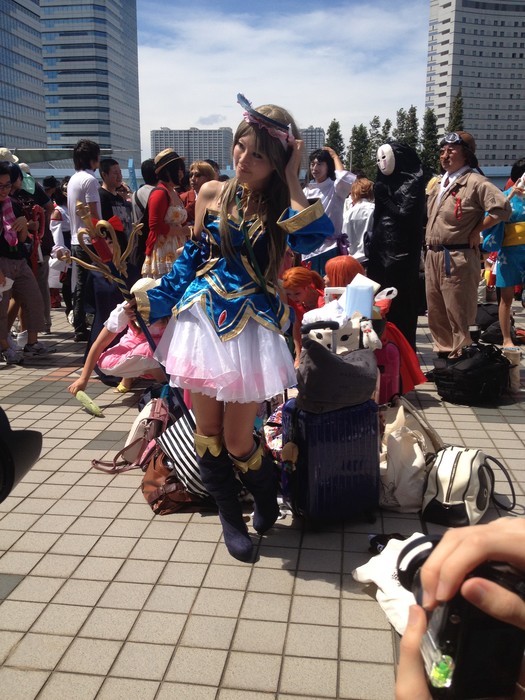 Totori from Atelier Totori.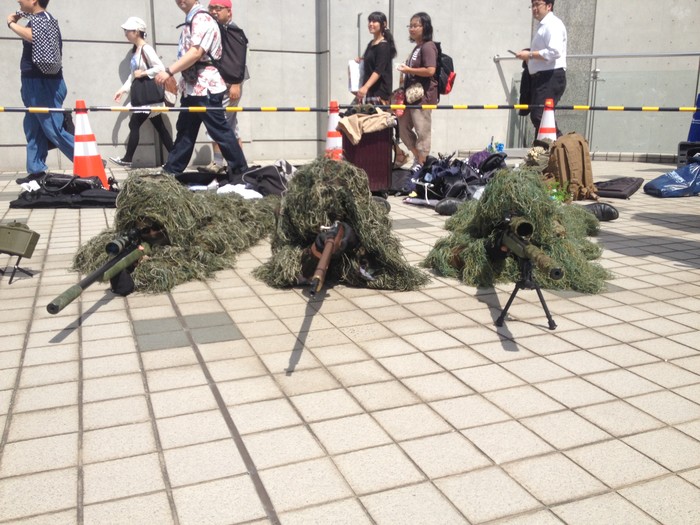 Soldiers hiding in camouflage.


Azusa Miura from The [email protected] in her Nanairo Button outfit, and P (Producer) from the [email protected] spin-off series.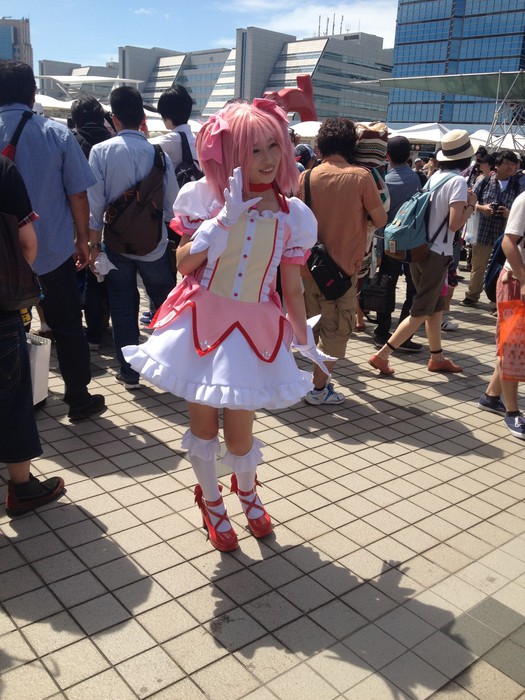 Madoka Kaname from Madoka Magica.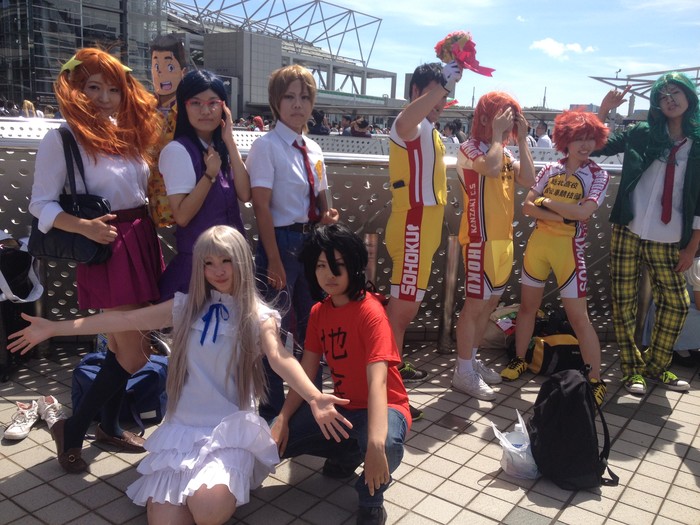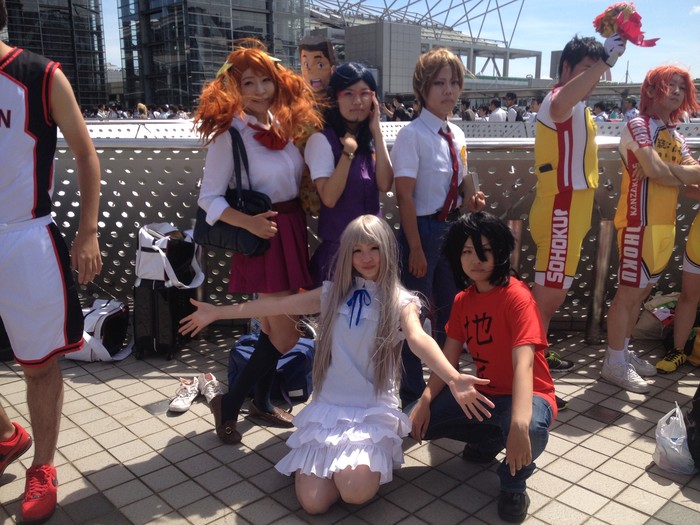 The entire group of Anohana and Yowamushi Pedal.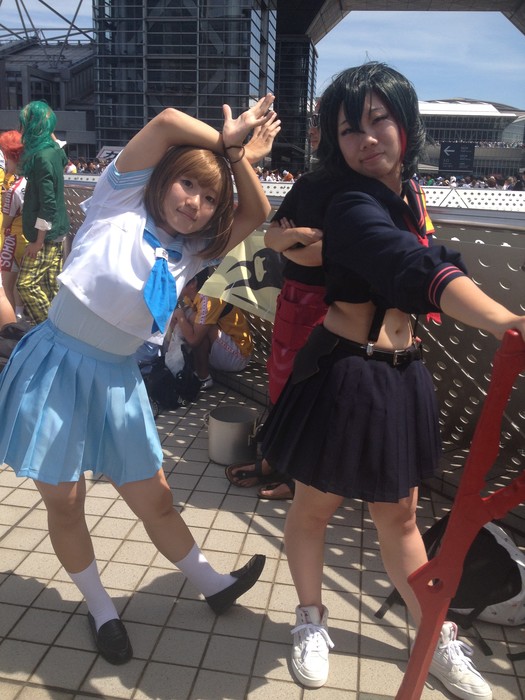 Ryūko and Mako from Kill la Kill.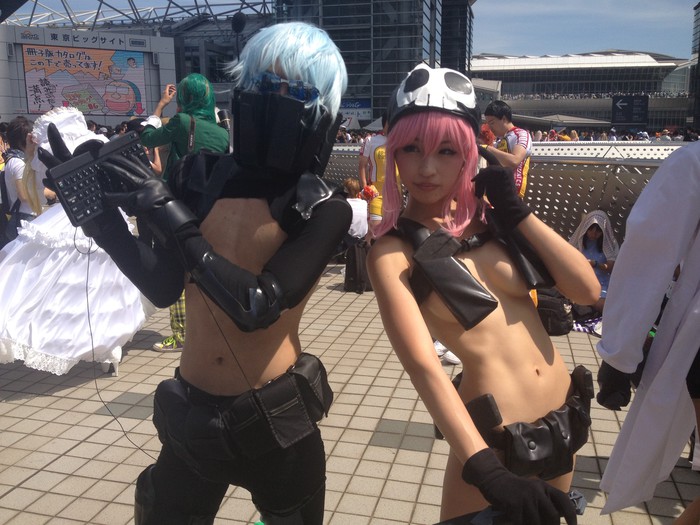 Hōka and Nonon from Kill la Kill.

Kate from World Conquest Zvezda Plot.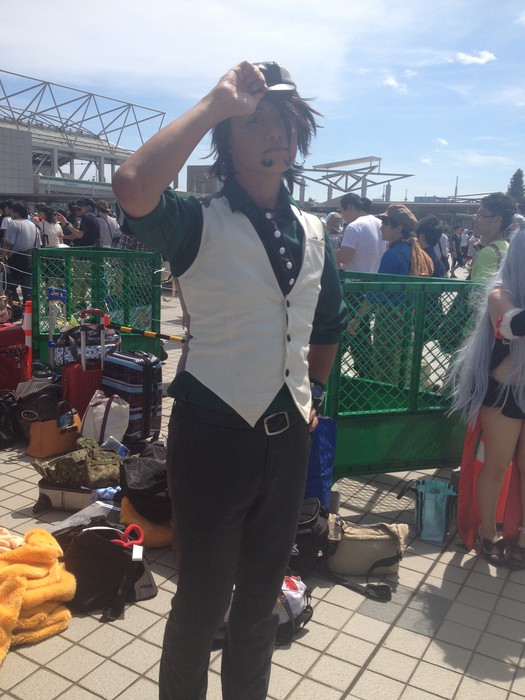 Kaburagi from Tiger & Bunny.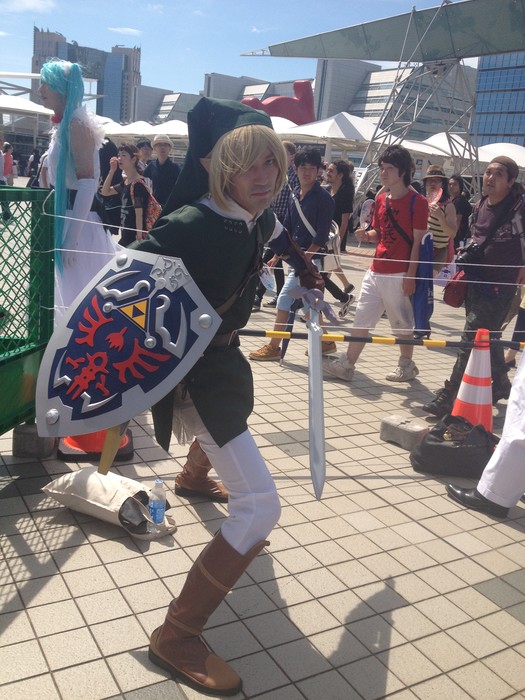 Link from the The Legend of Zelda series.

A Kero cosplayer from Cardcaptor Sakura has to take off... His body.

Darth Maul from Star Wars.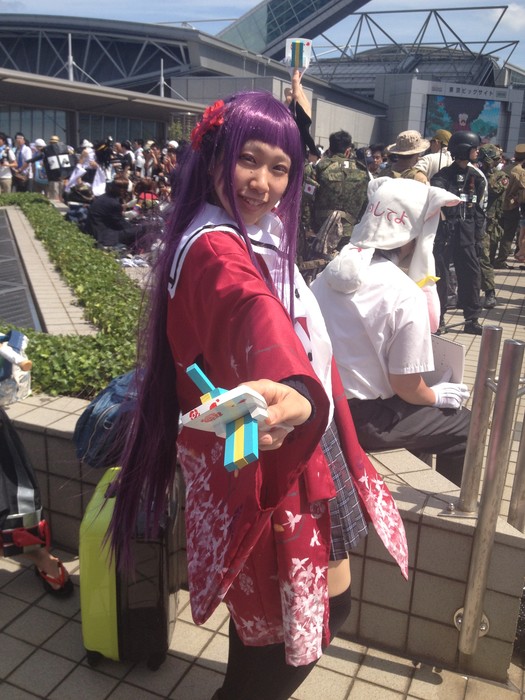 Yaya from Hanayamata.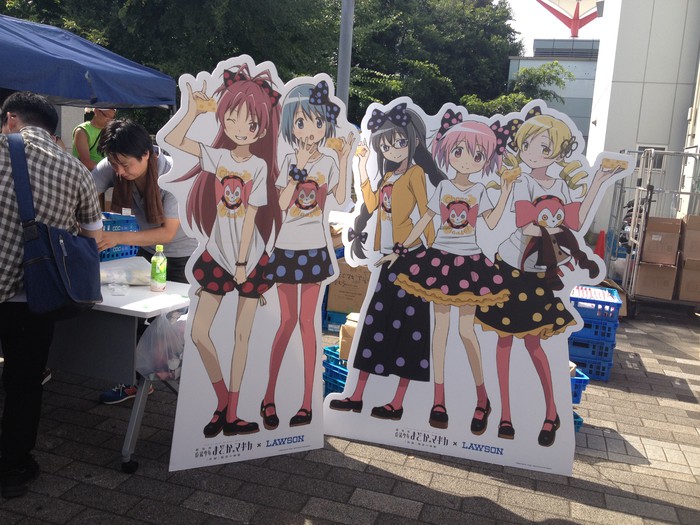 Brand new Madoka Magica cardboard cutouts at Lawson.
Watch out tomorrow for day 2 photos. Want to see Comiket 85's photos? Check out day 1 and day 2 photos from last winter.
---