Interest

Gintama Zone in Shonen Jump Theme Park Let's You Hit Hijikata Where it Hurts

posted on by Eric Stimson
Zone also has special menu items, fortunes, and photo areas
---
On April 24, a zone dedicated to Gintama will open at J-World, a theme park in Ikebukuro's Sunshine City shopping complex devoted to Shonen Jump properties. It will recreate the quasi-historic Edo of the source manga. Among its highlights will be a target practice area where participants can shoot Okita's bazooka at his vice commander, Hijikata. It includes voice recordings that change depending on where Hijikata is hit — and yes, you are supposed to aim for his crotch. Winners will receive original goods like pouches and bookmarks.



Above and below: Some of the prizes for winning the crotch-shooting game


Elsewhere in the Gintama zone, visitors can expect to find designated photo spots, Justaway fortunes, and a cafe serving Gintama-inspired dishes like "Shinsengumi Honey Toast, Kondō Version" and "Gin's Strawberry Milk Mont Blanc" (pureed chestnuts with whipped cream).


Above and below: visualization of the Gintama zone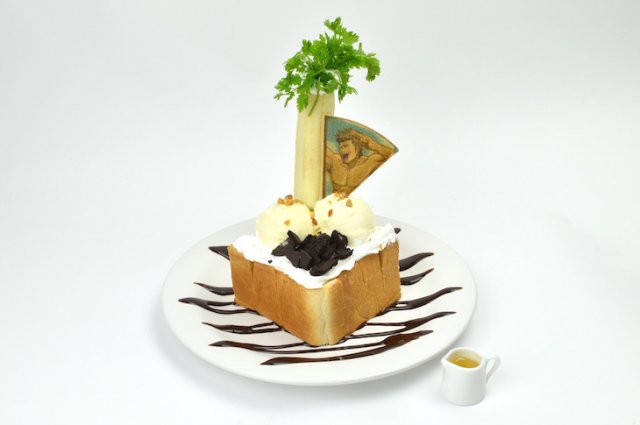 Shinsengumi Honey Toast



Gin's Strawberry Milk Mont Blanc
J-World has featured Gintama prominently in the past, along with other recent anime like Haikyu!! and Kuroko's Basketball.
Source: Comic Natalie
---