Interest

Happy New Year 2016 — Anime Style! Part III

posted on

2015-12-31

22:45 EST by Lynzee Loveridge
For generations, people in Japan have celebrated New Year's Day by sending specially designed cards — nengajō — to each other. As part of the tradition, postal workers store all the nengajō that are mailed in the final weeks of the old year, and then deliver every single one on New Year's Day. Many nengajō mark the Chinese Zodiac by depicting the animal of the year. (In 2016, that animal is the monkey.) Here are some New Year's greetings from the folks that will be bringing you anime, manga, and games in the new year.
Masahiro Abe (Squid Girl)
Keishuu Andou (Hentai Kamen)
Moyoco Anno
Ark Performance

[
Link
]
Clamp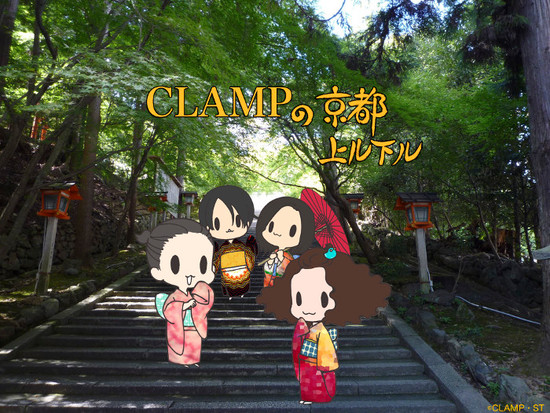 [
Link
]
Takuya Fujima (Magical Girl Lyrical Nanoha ViVid)
Studio Ghibli (Noboru Yoshida)

[
Link
]
Ghibli Museum

[
Link
]
Good Smile Company
Hanayamata
Idolish7
Kamigami no Asobi: Ludere deorum
Kodansha Creators (shown, Natsumi Ando)
[
Link
]
Masaru Koseki (animator)
Lance N' Masques
Hiro Mashima (Fairy Tail)
MinatoSoft



[
Link
]
Yuusuke Murata (One-Punch Man)
One-Punch Man passes the TV torch to Mob Psycho 100.
Nagi no Asukara
Nagian (Kanojo ga Flag o Oraretara)

[
Link
]
Namja Town
Namori (Yuruyuri)
Noragami Aragoto
Rokurou Ōgaki (The Unlimited - Hyōbu Kyōsuke)
Orange Rouge (Tōken Ranbu)
Sega
Koichi Tokita
Ultra Super Anime Time
Zexcs
---
This article has a follow-up:
Happy New Year 2016 — Anime Style! Part IV
(2016-01-01 12:00)
follow-up of
Happy New Year 2016 — Anime Style! Part II