Interest

Recreate Evangelion's Gruesome Scenes With Revoltech Figure's Bonus Parts

posted on by Jennifer Sherman
Anime News Network's merchandise coverage sponsored by
Tokyo Otaku Mode
.

---
Kaiyodo's Revoltech Evangelion Evolution series of figures is adding Rebuild of Evangelion Unit-01 and Unit-03 figures. The figures will let fans recreate scenes from the anime in gruesome detail.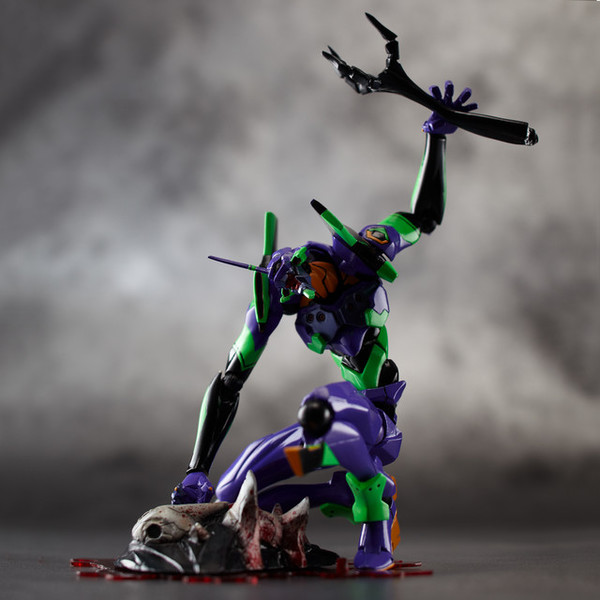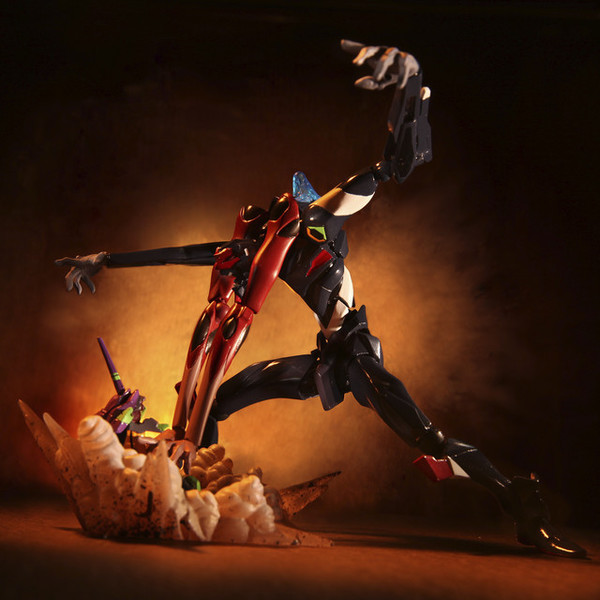 The new Evangelion Unit-01 figure's bonus parts include the remains of the Fourth Angel (Shamshel). The Angel's core features an LED light. The figure can recreate the scene where Unit-01 rips off the Angel's arm and attacks the core with a knife. The figure comes with blood effects for both Unit-01's head and the Fourth Angel's body. Additional bonus parts include the Pallet Gun, Progressive Knife, and Umbilical Cable.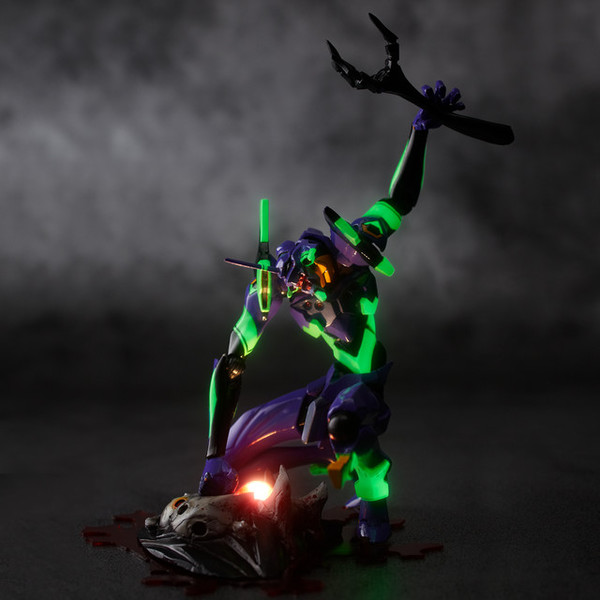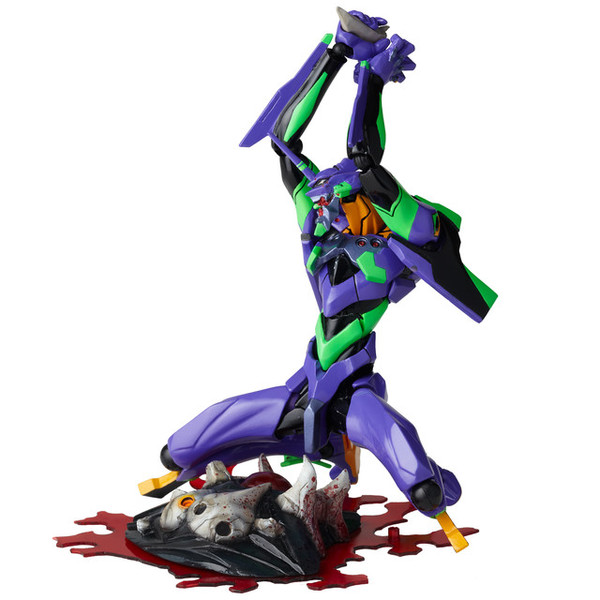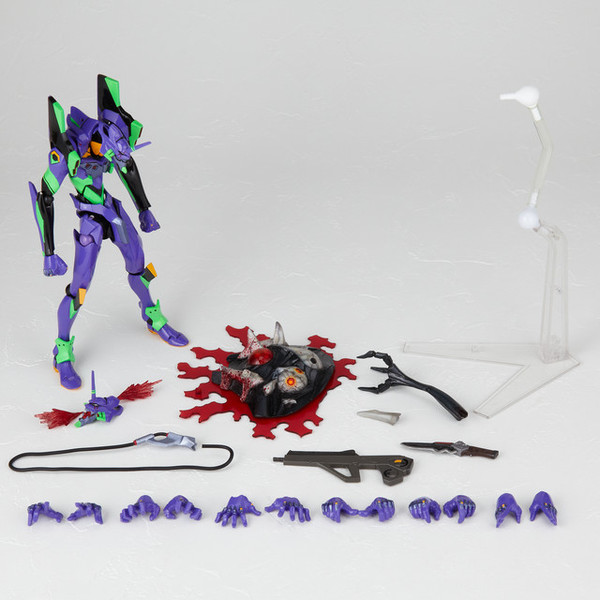 The Unit-03 figure includes both its regular form and four-armed version. Unit-03 can can do battle with Unit-01 as the Ninth Angel. The figure has heads with open and closed mouth versions. Bonus parts also include removable effects, a damaged entry plug, and various hands.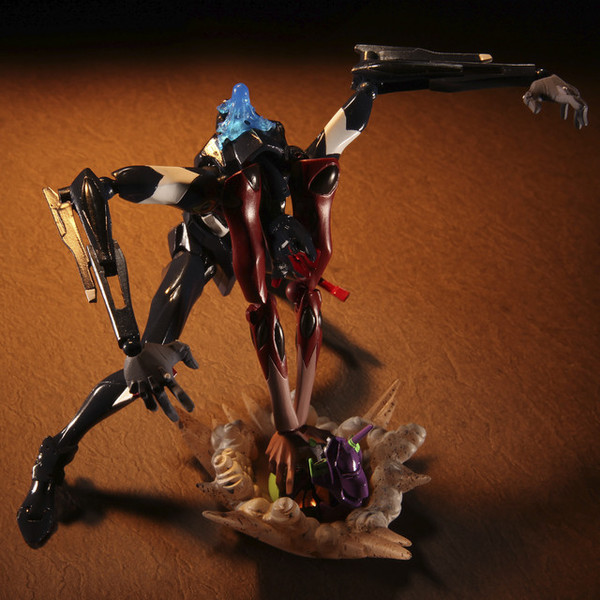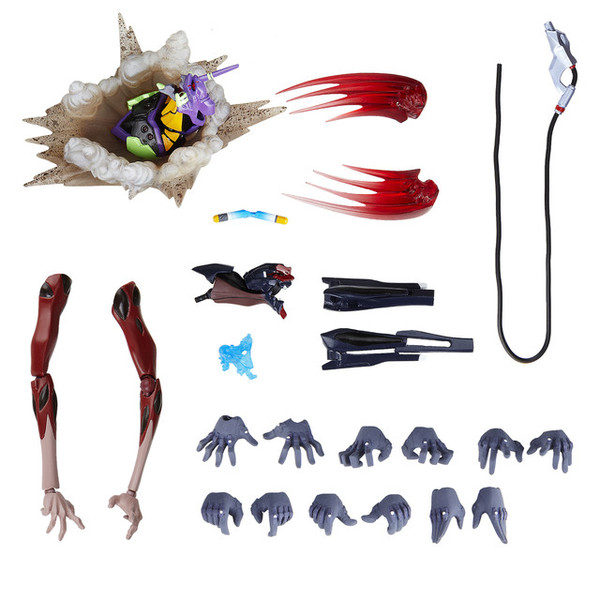 The figures cost 4,968 yen (about US$45) each, and they are slated to ship in October. The figure series will add Evagelion Mark.06 and Evangelion Mark.09 in November, followed by Evangelion Unit-02 and Evangelion Unit-04 in December.

Although the film has yet to debut, Kaiyodo released an Evangelion Unit 08+02 for the final Rebuild of Evangelion film in 2013.
Khara, the studio behind director Hideaki Anno's new Evangelion films, confirmed in April that the next Shin Evangelion project is in production. Takeshi Honda stated in an interview with the UK Anime Network in October that the fourth and final new film is in production.
The title for the final Evangelion film was announced back in 2012 as Evangelion Shin Gekijōban :||, or Evangelion: 3.0+1.0. The ":||" at the end of the Japanese title is meant to be the symbol used in music to denote repetition after reaching the end of a measure.
Source: Comic Natalie
---