Interest

Iced Cup Noodle Will Keep You Cool in the Summer Heat

posted on by Lynzee Loveridge
Cup Noodle is always attempting to reinvent consumers' notions of its microwavable noodles. Whether invoking nostalgia, gamers, or chocolate. Its latest is a refreshingly cold meal of noodles on ice.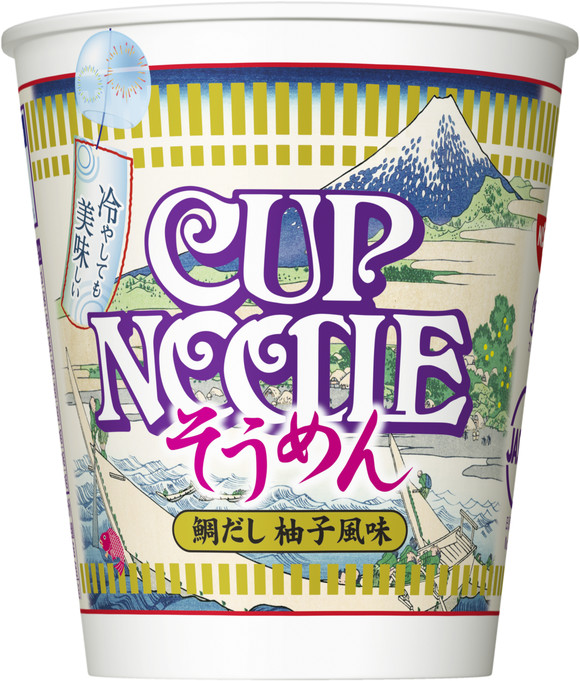 Cup Noodle Somen is meant to be enjoyed ice cold and has a light citrus flavor. Cup Noodle Somen Yuzu flavor is a blend of wheat noodles and sea bream broth flavored with chicken, kombu, and of course yuzu citrus. The blooms of summer are represented as pink edible flowers made of fish paste that float alongside fish and egg balls.

The cup itself features the summertime artwork of famed woodprint artist Hokusai.
Even though somen is eaten cold, the Cup Noodles are still prepared traditionally with boiling water. Simply let sit for about two minutes after cooking and toss in some ice cubes.
Somen is the cold cousin of ramen, and is often served with a flavorful dip. Cup Noodle previously went the cold route with ice cream at its Cup Noodles Museum.
[Via Master Blaster at Sora News 24]
---