Interest

Bikkuriman Chocolate Snacks Launch 2nd One Piece Collaboration

posted on

2017-10-21

17:45 EDT by Jennifer Sherman
Lotte is celebrating the 40th anniversary of its Bikkuriman chocolate wafers. To celebrate the occasion, the company is teaming up with Eiichiro Oda's One Piece manga, which also happens to be marking its 20th anniversary this year. The second edition of One Piece-man Choco snacks will go on sale in Japan on October 24.


The One Piece snacks will be available in two versions: Supernova and New World. As always, each Bikkuriman (Surprise Man) pack will bundle a sticker. The collaboration is offering 20 normal stickers and four secrets stickers.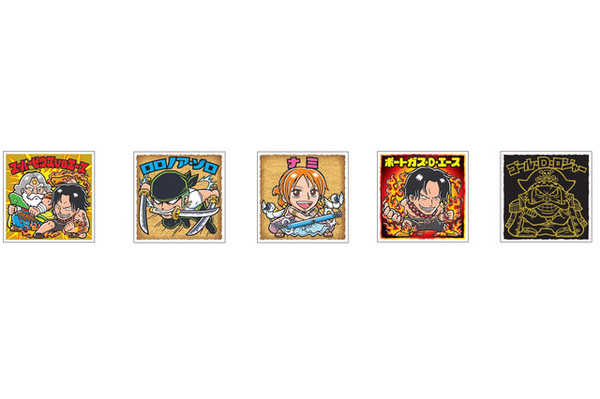 The One Piece Bikkuriman chocolate wafers will be available at a suggested retail price of 100 yen (about US$0.89) per pack.
Fancier One Piece chocolates also debuted for Valentine's Day at the Salon du Chocolat event in February.
Bikkuriman snacks became a huge success in Japan, and they have inspired various tie-ins, including five television anime and two films. The original Bikkuriman television anime premiered in 1987.
Source: Anime! Anime! (Kōtarō Nakase)
---