×
remind me tomorrow
remind me next week
never remind me
Subscribe to the ANN Newsletter • Wake up every Sunday to a curated list of ANN's most interesting posts of the week.
read more
Interest

Monster Strike's Mysterious Sailor Guardians Are More Surprising Than You Thought

posted on by Lynzee Loveridge
Earlier this week, XFLAG's mobile game Monster Strike teased a collaboration with the Sailor Moon Crystal anime series with a commercial showing five shadowy Sailor Guardians. Who could the five girls possibly be? The franchise is currently promoting the Sailor Moon The Super Live musical stage play but if you thought XFLAG's guardians were the musical cast, you were way off.
The full commercial revealed on Thursday that Maple Chogoukin comedy duo Kazlaser and Natsu Ando are Sailor Moon and Mars, model Ryucheru is Sailor Mercury, and fashion model Raimu Taya is Sailor Jupiter. Strangely, Sailor Venus is missing from the commercial.
When asked about participating in the collaboration, Kazlaser shared his experiences with the Sailor Moon anime. He said that even though it's considered a cartoon for girls, he thought of it as a bright and exciting action anime and watched the episodes every week. His younger sister read Nakayoshi magazine so he would borrow the issues and read the manga, too.
Natsu Ando commented that taking on the role of Sailor Mars in her high heels was difficult, especially when standing on a two-foot high pillar. She said she worried about what she would do if the tower collapsed. When it comes to the Sailor Moon anime, Ando watched the show in elementary school and noted that Usagi's signature hairstyle was popular at the time. Ando had short hair but would secretly try to imitate Usagi's hairstyle in her room with rubber bands.
Ryucheru was surprised by happy when he learned he'd get to wear a Sailor Guardian costume for the commercial. He said the commercial set was gorgeous and he was reluctant to take off the costume once shooting was over, adding that he shaved his armpit hair for the occasion. He said that he thought the commercial sent a strong feeling for today's viewers that being gender-free and diversity are OK and that it's cool. He said that it's not fun to live within guidelines that "a man is like this" and "a woman talks like this" and that other people get to define what is "natural" or "normal". He said he doesn't like to limit how he expresses himself based on his age or gender.
Ryucheru said he's liked make-up and "girl things" for a long time and said that people should try it individually, not according to their sex. He was very sympathetic to the commercial's theme and said he was very happy to be chosen to participate.
Raimu Taya is an avid Monster Strike player and her favorite characters are Pandora but she also plays Arthur and Mana a lot. While shooting the commercial, she also noticed the theme of putting personal preferences over things like gender and age and said, "It's a commercial about being able to like whatever you like." Taya likes to incorporate men's fashion items in her looks and said she'd like try all kinds of fashion during her work as a model.
Behind-the-scenes of the commercial shoot.
The game added the central five heroines as well as Princess Serenity, Mamoru, Tuxedo Mask, Jadeite, Zoisite, Nephrite, Kunzite, and Queen Beryl. The game also features the anime's original theme song "Moonlight Densetsu."
Players can also enter a lottery with chances to win real life Sailor Moon prizes. The "All Guardians! Campaign" on the official collaboration site lets users can accumulate "Moon Power" to fill the "Moon Power Meter." When enough Moon Power is collected, all Monster Strike players will receive in-game items. Eventually, the Moon Power Meter will trigger a lottery prize giveaway. Players will have a chance to win one of 10 alarm clocks with recordings by Sailor Moon voice actress Kotono Mitsuishi.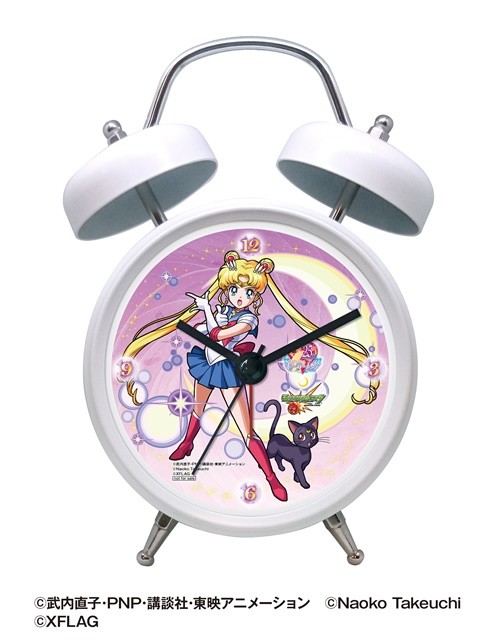 The game is starting two more contests beginning on November 16. Players can complete in the in-game campaign to obtain the six-star Tuxedo Mask character. Each time the character is obtained it will be added to an overall counter. When the counter is filled 500 players will receive a prize pack of items. Starting the same day is a third contest that will utilize the TikTok mobile movie app. Players will need to use the app with the "Moonlight Densetsu" opening theme and perform a unique dance. The video must then be uploaded to app with the hashtag ##セラモンダンス (Sailor Moon Dance). Users will have to follow the official Monster Strike TikTok profile for a chance to win cosmetics, merchandise, a gift card or a hair styling session.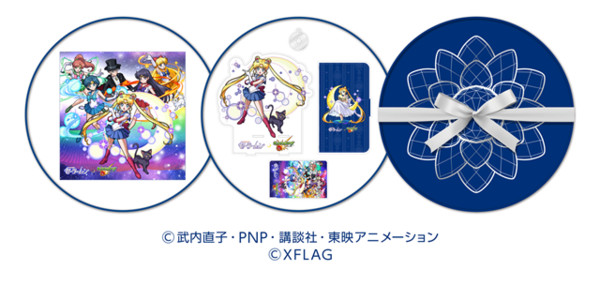 The Tokyo XFLAG stores in Shibuya and Shinsaibashi are also participating in the collaboration. Shoppers can sit down and choose special food items from the collaboration menus, receive a random character card with their order, and browse limited edition merchandise.
Monster Strike previously collaborated with Sword Art Online: Alicization this summer and an earlier campaign offered players a chance to "drift" to Hawaii.
Sailor Moon Crystal, the new anime adaptation of Naoko Takeuchi's popular manga, launched as part of the series' 20th anniversary. Now moving on to its 25th anniversary, new films covering the manga's Dream Arc are currently in the works with director Chiaki Kon and character designer Kazuko Tadano.
Source: Comic Natalie
---