Interest

ComicFesta Anime Asks Viewers to Guess the Title of Upcoming Work

posted on by Kim Morrissy
New anime to release in January 2020 will be aimed at men
---
The comic and anime streaming website ComicFesta Anime announced that it will be producing an anime to release in January 2020. The anime will be aimed at men and is an adaptation of one of the titles hosted on Screamo. ComicFesta Anime is inviting viewers to guess the title, and will give away 2,400 points (which can be redeemed to watch up to eight complete anime episodes) to use on the ComicFesta website for three people who guess correctly.
The site posted an image showing the silhouette of three girls as a hint.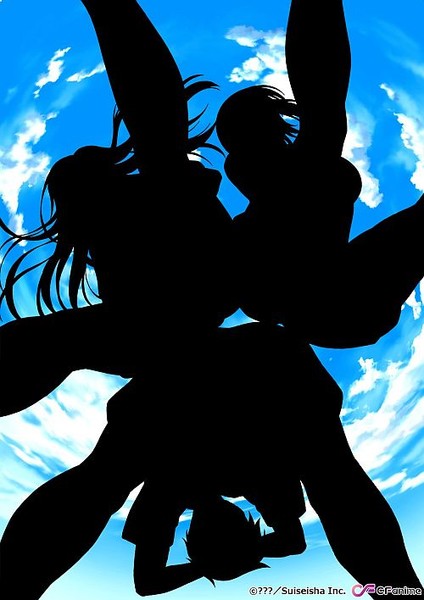 In order to be eligible for the prize, users must be following the ComicFesta Anime Mens Twitter account. The predictions can be submitted through a contact form on the XL Jōshi (XL Boss) anime website. The competition period is from November 12 to 19.
Previous anime to debut through ComicFesta Anime Zone include XL Jōshi in October 2019, Sōryo to Majiwaru Shikiyoku no Yoru ni... in April 2017, Skirt no Naka wa Kedamono Deshita in July 2017, Omiai Aite wa Oshiego, Tsuyoki na, Mondaiji. in October 2017, 25-Sai no Joshi Kōsei: Kodomo ni wa Oshierarenai Koto Shite Yaru yo in January 2018, Sweet Punishment in April 2018, Onna no Ko ga Ochita saki wa, Ore no Musuko no Sakippo Deshita in July 2018, Shūdengo, Capsule Hotel de, Jōshi ni Binetsu Tsutawaru Yoru. in October 2018, Papa Datte, Shitai in January, Araiya-san! Ore to Aitsu ga Onnayu de!? in April, and Yubisaki kara no Honki no Netsujō: Osananajimi wa Shōbōshi- on July 7.
ComicFesta Anime typically feature two casts: one for the "standard version" of the series and one for the more explicit "complete version." The "standard version" will broadcast on television, and the adult "complete version" will stream on the ComicFesta Anime website.
[Via Ota-Suke]
---